Nukleuz Trance Podcast EP.010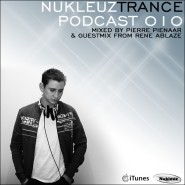 We have hit episode 10 of our Trance Podcast Series!
We have exclusive plays of tracks that have just been released. The first is by our trance resident Pierre Pienaar and the second exclusive is supplied in our guest mix provided by Rene Ablaze.
Kicking off the 10th episode is Pierre Pienaar, who has thrown in a monster of a mix this time round, you would be mad to miss it!
The track he showcased in episode 009 that he had been working on in the studio has been fine tuned and was released on the 7th of June. The track is H3X and is released under his alias P.H.A.T.T. you can catch it at the end of his mix before Rene Ablaze's guest mix takes over!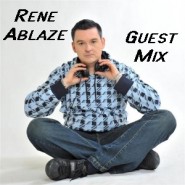 Rene Ablaze has stepped up and provided the Nukleuz Trance podcast series with his 2nd guest mix of the series. It coincides with his very 1st release on our label Nukleuz records, he has including this track in his superb guest mix and it is an absolute cracker!


CLICK HERE FOR THE NUKLEUZ TRANCE PODCAST EPISODE 010


Nukleuz Trance Podcast Episode 010 Tracklisting:
Pierre Pienaar Mix:
01. Faithless- Not Going Home (Armin van Buuren Remix) [Nates Tunes]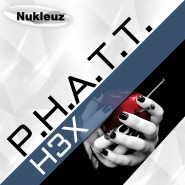 02. Andy Moor feat Carrie Skipper – She Moves (Original Mix) [AVA Recordings]
03. Daniel Kandi & Martjin Stegerhoek – Australia (Original Mix) [Enhanced recordings]
04. Shogun – City of Angels (Original Mix) [Monster Digital]
05. Dash Berlin – Never Cry Again (Jorn van Deynhoven Remix) [Aropa]
06. P.H.A.T.T. – H3X (Steve Birch Remix) [Nukleuz]
Download from here

CLICK HERE FOR EPISODE 010 OF THE NUKLEUZ TRANCE PODCAST ON iTUNES

Rene Ablaze Guest Mix:
1. Hernandes feat. Stine Grove – Without You (Kyota Remix) [Redux Recordings]
Download from here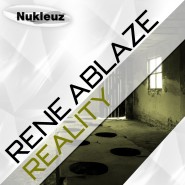 2. Tiesto – The Tube (Rene Ablaze Remix) [Bonzai Rec]
Download from here
3. Rene Ablaze – Metamorphic (Pluton & Turn Remix) [Redux Recordings]
Download from here
4. Ayuda & Hind feat. Twistigen – Sierra Leone (Original Mix) [Redux Recordings]
Download from here
5. Rene Ablaze – Reality (Dima Krasnik Remix) [Nukleuz]
Download from here
CLICK HERE FOR THE NUKLEUZ TRANCE PODCAST EPISODE 010
Related Posts