Nukleuz Trance Podcast EP.011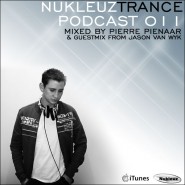 Welcome all you trance fans to episode 011 of the Nukleuz Trance Podcast series.
We are delighted to announce a guest mix from Jason van Wyk but kicking the show off as per usual is our trance podcast resident Pierre Pienaar.
The 1st half of episode 011 is brought to you by Pierre Pienaar providing a very lively and uplifting mix.
This is followed by a fantastically chilled guest mix from Jason van Wyk.
We have a subliminal blend of trance tunes that you are sure to enjoy, so get stuck into the latest episode!
CLICK HERE FOR THE NUKLEUZ TRANCE PODCAST EPISODE 011
Nukleuz Trance Podcast Episode 011 Tracklisting:
Pierre Pienaar Mix:
01 Fumanchu – El Nino (Vegas Baby Remix) [Newstate] 05:57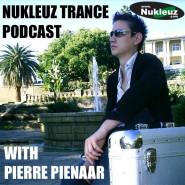 02 Arty – Hope (Original Mix) [Flashover] 03:54
03 Sound Players – Pangea (Ben Nicky & Rebecca Saforia Remix) [Monster Tunes] 06:07
04 Binary Finary – 1998 (Alex M.O.R.P.H. Remix) [Armada] 06:05
05 P.H.A.T.T. – Not Today (Johan Ekman Remix) [Nukleuz] 06:30
06 Mark Sixma ft Dee-On – Walking Away (ReLocate vs Dazzle Remix) 06:20

CLICK HERE FOR EPISODE 011 OF THE NUKLEUZ TRANCE PODCAST ON iTUNES

Jason van Wyk Guest Mix:
01. First State – My Sanctuary [Magik Muzik]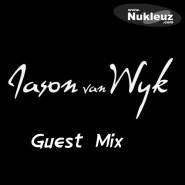 02. Jason van Wyk – Once Again [In Trance We Trust]
03. DJ Observer & Daniel Heatcliff ft. Hannah Ray – With Me (Original Vocal Mix) [Black Hole]
04. Ad Brown and Matt Lange featuring Kerry Leva – As The Rain Falls [Blackhole]
05. C-Systems ft. Van Dresen – Embrace (Jason van Wyk's Offshore Vocal Mix) [In Trance We Trust]
CLICK HERE FOR THE NUKLEUZ TRANCE PODCAST EPISODE 011
Related Posts