ANDY WHITBY vs MATT LEE "MINDBLOWING 2008"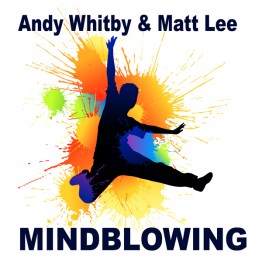 When a dance floor needs not just rocking but smashing to pieces for an unforgettable night of bouncing beats, anthems and stompers… Andy Whitby is your man!!! At the Hard Dance Awards Andy Whitby has cleaned up winning Best Resident 3 times, Best Album, Best DJ and has come runner up in Best DJ, Producer, Remixer, Track and Album all in only 4 years! He is Mixmag's # 1 Hard Dance DJ 2007 and their pick as one of 2008's Hard Dance superstars.
"Simply one the most exciting DJs to emerge in years…The Saviour of Hard House" by Duncan Dick (Mixmag Clubs Editor)
All this on top of mixing the critically acclaimed Frantic Euphoria series alongside Anne Savage and unleashing killer record after killer record as evident on Hard Beat EP 29 (Steve O'brady "One of the strongest releases of 2008!").
Not content with this Andy teams up with production genius Matt Lee (aka Gammer) who has won his own fair share of accolades including Best Producer, Best Track and runner up Best DJ at the Hardcore Heaven Awards and revisit their monster record 'Mindblowing'. Initially featured on Frantic Residents 06 Album Sampler the duo beef up the mix for 2008 with a brand new bounce mix and unleash it in all its glory as a full single as it rightly deserves.
Purchase at:
Track It Down
DJ Download
Beatport
ITunes
Related Posts