Brett Wood EP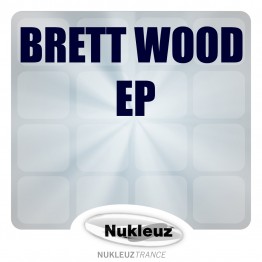 Two anthemic trancers from Brett Wood, owner of Direct Drive Recordings which features established artists such as Technikal, Marcos, Brett Wood, Lee Walls, Rob.O.T.T, Costa Pantazis, Criostasis, Burak Harsitlioglu, Cause & Effect, and Dave Wright. As well as showcasing the talents of some under appreciated rising stars.
Tracklist:
1) Brett Wood – My Everything
2) Brett Wood & Identikal – Ohh My God!!!
Download from:
iTunes
Beatport
Juno Download
Trackitdown
Brett works 24/7 on the label so its no wonder why the likes of Billy Daniel Bunter quotes 'the future of hard trance is safe in Brett Wood's hands' or why Dave Joy makes out he is a machine due to his enthusiasm and hard work to make every success of Direct Drive. He has gained for his label and himself some huge support from the likes of Armin Van Buuren, Nick Sentience, Marcos, Technikal, B.K Solarstone, Jordan Suckley, S.H.O.K.K, Steve Morely, James Lawson to name just a few that have been supporting the cause! So when Brett approached me with 2 big trancers – how was I to resist? 'My Everything' and 'Ohh My God!!!' fuse pumping club vibes with inspiring and feel good riffs and found a happy home hear at Nukleuz where they will shortly be let loose on the world to cause dance floor carnage and mark the return of Nukleuz's legendary EP series which has played host to tracks from James Lawson, Mark Richardson, Nick Rowland & Dave Wright, Dark By Desgin, Cortez & York, Greg Brookman, Alphazone, P.H.A.T.T., Technikal, Jason Van Wyk and more! Enjoy!
Brett Wood & Identikal – Ohh My God!!! (Original Mix) by Nukleuz Records
Brett Wood – My Everything (Original Mix) by Nukleuz Records
Related Posts