Daniel Loubscher EP 3 – Out Now!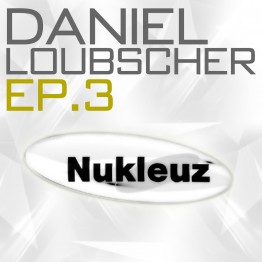 Daniel Loubscher has become a firm favourite at Nukleuz HQ over the passed couple of years dropping some beautiful, uplifting yet tough edged trance beats to us from his studio in Cape Town, South Africa. His productions have all featured on multiple Nukleuz compilations mixed by both Pierre Pienaar and Nukleuz DJs.
Now Daniel Loubscher unveils his 3rd EP for the label featuring his own hot new production "Believe In Me" and his collaboration with Manuel Juvera "Himalaya", two gorgeous, peak time, euphoric trancers that will both rock and inspire any dancefloors with their infectious riffs and driving grooves.
Download now from:
Trackitdown
DJ Download
Beatport
iTunes
Audiojelly
DJ Tunes
Amazon
Juno Download
Masterbeat
After producing for nearly a decade Daniel Loubscher is really showing what he is made of and picking up support from some of the biggest names in the business including Scot Project, Ernesto vs Bastien, Les Hemstock, Graham Gold and The Viceroy (The Gallery). These releases see Daniel up his game again and establish him as a key production talent in the scene. Watch out for more from Daniel on Nukleuz later in the year!
Daniel Loubscher EP3 – Track Listing:
1) Daniel Loubscher & Manuel Juvera – Himalaya
2) Daniel Loubscher – Believe In Me
Connect with Daniel Loubscher
http://www.myspace.com/danielloubscher
http://www.facebook.com/pages/Daniel-Loubscher/38215636405
Previous Nukleuz releases:
Daniel Loubscher & Illyra – On The Edge
Daniel Loubscher – Full Throttle
Daniel Loubscher & Adam Ellis – Perception
Filthy Louca – Believe In Me (Daniel Loubscher Remix)
Daniel Loubscher & Illyra – Now Or Never
Daniel Loubscher – Damage
Daniel Loubscher & Chris Q – This That Then (Original Mix)
Related Posts