Dean Peters & The Edison Factor – The Beginning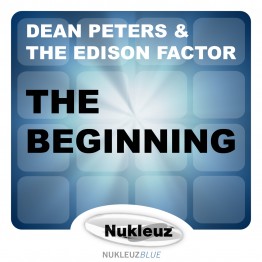 A huge club anthem from 2001 Dean Peters & The Edison Factor "The Beginning" has been hammered by all the biggest DJs in the scene since what feels like the beginning of time itself.
Now getting it's full digital release with a brand new hardcore remix from Clowny & Re-had to complement the original, BK remix and Cally & Juice bootleg mix which was used exclusively on their Frantic Euphoria CD in 2004.
With a riff as big as a house and a groove more banging than a pnuematic drill, 'The Beginning' is set to be one of the tunes of the season. Joining other sunny Nukleuz anthems including 1999's 'Music Is Moving' and 2000's 'Injected With A Poison', this stormer will deliver good times guaranteed!
'The Beginning' will power those arms aloft or you'll get your money back… YOU KNOW YOU WANT IT!
Download From:
Trackitdown
iTunes
Beatport
Juno Download
TRACK LISTING:
1. Clowny & Re-had Remix
2. BK's The End Mix
3. Cally & Juice Remix
4. Original Mix
Related Posts