DJ CHOOSE & MICHAEL SPLINT "DJ'S TAKE CONTROL"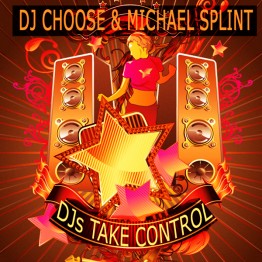 For years Michael Splint owned and ran the only DJ Promotion Pool in Denmark, gaining wide respect in the industry for his hard work and passion to music. After a trip to Gatecrasher he looked up to his friend and co-resident of Gorgeous, the successful Michael Parsberg, who scored a major hit with Safri Duo and the pair began writing and producing anthemic trance records. One of his first records, Michael Splint pres Eruption 'I Feel Free' was signed to Nukleuz by late Disco Brother Mark Wilson and became an overnight anthem. He then began working with DJ Choose who's stomping and pumping tunes containing dark and sinister elements have won the acclaim of Tiesto, Judge Jules, Ferry Corsten, Dave Pearce, Armin van Buuren, Johan Gielen and Marco V, to name just a few.
Today DJ Choose works more or less exclusively with Bigstar records and F&W records and runs his own label Chew the Club recordings. New for 2008 this collaboration has lead the duo to Nukleuz Records with their huge rework of Slipmatt & Lime's rave anthem SL2 'DJs Take Control'. Laying down a tough driving percussive groove with a pumping funk injected bassline the record immediately takes the bull by the horns before introducing the classic rave riff then dropping the recognisable drop before slamming back in all guns blazing to really raise the roof. On the flip DJ Choose shows off his darker side that has made him such a star with the leading DJs in the scene and rounds off a killer package.
Purchase at:
DJ Download
ITunes
Juno
Track It Down
Related Posts