Fortuna & Casus – Forrest Gump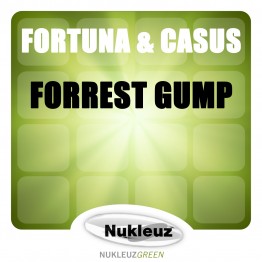 Fortuna & Casus is the latest project by Swiss producer 'Force One'. Following on from his first release on Nukleuz 'Mojito', the bar remix of 'Forrest Gump' is a beautifully crafted trancer based on the there tune of Forrest Gump, whilst the club mix adds that extra bite with a tougher groove whilst still retaining the euphoria and elation of the original.
Download From:
iTunes
Beatport
Juno Download
Trackitdown
Tracklist:
1) Fortuna & Casus – Forrest Gump (Bar Mix)
2) Fortuna & Casus – Forrest Gump (Club Mix)
Biography:
Adrian Meier aka Force One fell in love with electronic music in the early 90's. Soon just listening was not enough anymore and he started to produce his own tracks. Shortly after that he sent his first tracks to local radio stations which played them during their techno broadcasts. A few years later he released his records on vinyl and distributed them through local different record-shops. A year later he had his first live show at the biggest party at Zurich's Street Parade which was broadcasted live on TV and since then has released his tracks on different reputable labels.
Related Posts