Fortuna & Casus – White Russian/Black Russian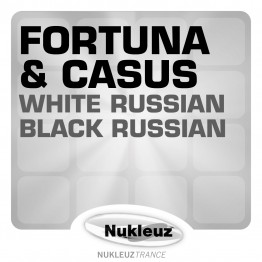 Fortuna & Casus aka Swiss producer "Force One" follows up "Mojito" his first in a series of trance 'drinks' that will build into a fantastic trance collection until you have a well mixed bar…
"White Russian" and "Black Russian" make up the second and third cocktails to be made by Fortuna & Casus. "White Russian" is a deep, melodic groover with an industrial Iron Curtain vibe that builds to an epic almost cinematic drop and soul lifting, bitter sweet crescendo that feels like it could be part of a trance opera. On the flip "Black Russian" feels more inspiring, happy and uplifting as it gently rolls along with its gorgeous floating trance vibes. Perfect for the impending summer.
Watch out for the more cocktails coming soon!
Biography:
Adrian Meier aka Force One fell in love with electronic music in the early 90's. Soon just listening was not enough anymore and he started to produce his own tracks. Shortly after that he sent his first tracks to local radio stations which played them during their techno broadcasts. A few years later he released his records on vinyl and distributed them through local different record-shops. A year later he had his first live show at the biggest party at Zurich's Street Parade which was broadcasted live on TV and since then has released his tracks on different reputable labels.
www.forceone.ch
www.myspace.com/fortunaetcasus
Track Listing:
1) White Russian
2) Black Russian
Download from:
iTunes
Beatport
Related Posts