Glyde & Identikal – Darkened Eden – Out Now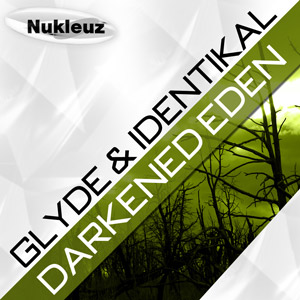 For their first Nukleuz release and collaboration, hardhouse DJ – Lee Walls – under his new trance alias Glyde, teams up with BK and Phil Reynolds favourite Identikal to bring their stunning new track "Darkened Eden". Calming melodies and uplifting builds over fast pumping basslines merge effortlessly into explosive drops with such sophistication it's as though they've been teaming up for years! Trance perfection.
Download Glyde & Identikal – Darkened Eden from:
Trackitdown
iTunes
Juno Download
Amazon
DJ Download
Audiojelly
DJ Tunes
Beatport
About Glyde:
The well-established DJ Lee Walls begins his trance alias 'Glyde' with a fantastic collaboration with Identikal, with more to follow from the duo. Lee Walls began with a more laid back sound moving through a Chicago jackin' period and to date playing music with a techier edge. His long term interest in house music with musical influences ranging from jazz and funk to bands like the Rolling Stones and the Beatles has given Lee's music a unique and creative dimension.
DJ Lee Walls currently holds a residency for Panorama! who are bimonthly hosts at Back2Basics in Leeds and have played parties with Tribal Sessions at Sankeys in Manchester. 2009 saw him play with Mixmag in Ibiza and Panorama! He recently teamed up with the northern club night Ketaloco and at the Egg in London.
About Identikal:
Identikal are formed of 2 DJs/producers, Dan Bartholomew and Lee Walls. They got together at the start of 2006 to run their own promotion called Energize. Identikal have been an established force on the trance and harder scenes for a while now, consistently pushing themselves further in all areas of DJing, producing and label running. With their Vision Control label and Vision Control Digital (co-run with the widely renowned Phil Reynolds) Identikal have stayed heavily involved with the scene.
Their accomplishments have led them to play at some of the most prestigious events and venues in the UK including Frantic, Wildchild, Raindance and Peach, also acting as a resident at Hardsouth in Bournemouth. Their production has seen them gain support from DJs including Judge Jules, Mark Sherry, BK, Scott Project, K90, Phil Reynolds, Nick Sentience, Technikal, Carl Nicholson to name a few.
Related Posts