Hardcore Adrenaline 2011 – Album Sampler EP1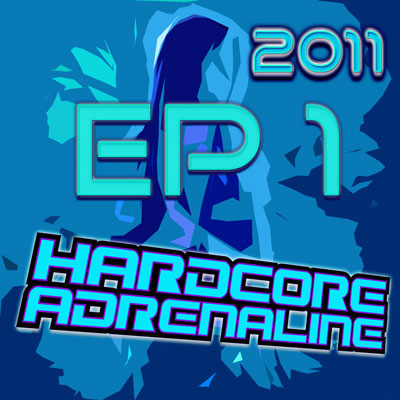 The chart topping Hardcore Adrenaline album series returns for 2011 having initially arrived to critical acclaim and hitting #2 in the Official UK Compilation Chart in 2007 before spawning 2 more similarly successful albums all mixed by Stu Allan and DJ Seduction. Each album contained a huge amount of material from up and coming new artists and massively talented producers that deserved greater recognition. So for 2011 we have brought back the series and will showcase some of the finest DJ talents that are bubbling just under the radar that deserve to have their music heard – including A.B, Douglas, Endemic, Eufeion, Hoodzie and more.
This EP gives a taste of what is to follow – enjoy!
1) BK 'Revolution – Jason Hills Remix'
2) King Ace 'Dark Side Of The Moon – Endemic Remix'
3) Ibiza Knights 'Breathless – A.B's No.1 Remix'
Download from:
iTunes
Trackitdown
Beatport
Juno Download
Pre-Order Hardcore Adrenaline 2011: Mixed by A.B. on:
iTunes
Hard Beats Download
Trackitdown
Pre-Order Hardcore Adrenaline 2011: Mixed by Endemic on:
iTunes
Related Posts