JAKAZiD – Find Me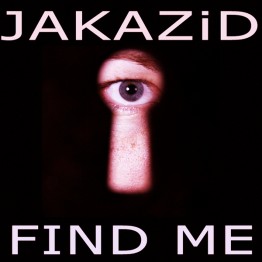 Nukleuz inhouse engineering talent and creator of the online viral sensation 'Cillit Bang Remix' JAKAZiD aka Josh McInnes originally unleashed his monster hardcore mix of 'Find Me' on his outstanding debut EP to great critical acclaim. After hearing the record respected trance producer DJ Space Raven insisted on remixing it! The result is a peak time main room anthem that'll rock any floor put in its path.
21 year old France based rising star Nicolas Perrottey aka DJ Space Raven has made a big wave in trance over the past couple of years having collaborated with top artist such as Mat Silver Vs. Tony Burt, S.H.O.K.K., DuMonde, P.H.A.T.T., Alphazone, DJ Sakin & Friends, Klubbingman, Soulcry (Lisaya vs. Petersen), Wavetraxx, Alex Bartlett, Titus, Ray Burton, Megara vs. DJ Lee and many more and continues to go from strength to strength. This remix showcases why he is such a hot talent. Building on the strong and instantly memorable melodic hook and dropping the vocal to great effect.
JAKAZiD has been building his reputation as on of the leading next generation of hardcore producers injecting a new lease of life and creativity into the scene with his original tracks, cover versions and remixes. It was this reputation that earned Josh his place as one of the DJS mixing the double CD Hardcore Nation: Next Generation compilation as well as having his tracks feature on the massive TV advertised albums Hardcore Adrenaline 1,2 & 3 on Gut Records. Konami even personally called Josh requesting a JAKAZiD original tune and a remix for one of their most popular computer games!
Track Listing:
1) Find Me (DJ Space Raven vocal mix)
2) Find Me (DJ Space Raven instrumental dub)
3) Find Me (original hardcore mix)
Download from iTunes
Download from Beatport
Download from Juno
Related Posts