Javah- Vice Of Live (4 Strings Remix) – Beatport Exclusive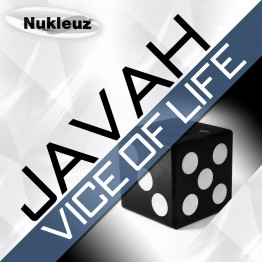 Vice Of Life, written by Grammy Award Winner Bruce Elliott-Smith and sung by Xan is the 5th release from Javah and was snapped up by Nukleuz Records with its classic yet contemporary trance vibes perfect for the summer, sun-kissed vocals and killer remix courtesy of 4 Strings ("Take Me Away (In To The Night)").
Javah formed in 2002 when Ronald Fiolet (aka The Shrink) and Henri Lookers created the song "Lost In A Dream" as a studio project with Ronald's son Robertino Fiolet touring as the group's DJ. Licensed to Contrasena Spain it picked up strong club support before really hitting international club anthem status when Hiver and Hammer sampled the original vocals and renamed it "5 Million Miles".
In 2005 Javah produced the follow ups "Hallowed Ground" (Redux Recordings) and "One by One" (Redux / 2Play Records). In 2009 Ronald Fiolet and Rene Ablaze joined forces and remixed "Lost In A Dream" which got a full re-release on Liquid (Spinnin Records) with all their releases picking up big support from the likes of Armin van Buuren, Roger Shah, Pedro Del Mar, Ernesto & Bastian, Jon O´Bir, Daniel Kandi and many more!!
Related Posts