Melodia – A Melody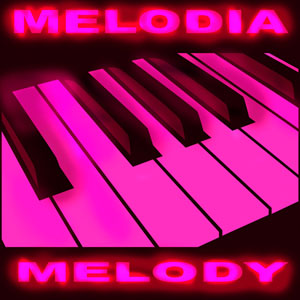 Having picked up masses of support for his Melodia Remix of Andy BopH 'Rat Trap' by Paul Van Dyk, 4 spins in a row on Radio 1 from Dave Pearce for the Rachel Loy 'I Can Feel It (Lovin Me)' remix and international support from all the biggest players for his CRW 'I Feel Love' remix this track has a lot to live up to, and effortlessly does.
Pierre moves away from his trademark main room big trance sound in favour of slowing the tempo and mellowing the vibes, crafting and building subtle melodies that flow effortlessly over Spanish guitars and bubbling bassline grooves. Forming an uplifting, housey trancer (affectionately becoming known as Trouse) that makes you feel good to be alive. Classic trance vibes in a 2008 style. Feel good trance as it is meant to sound!
On the flip Audioscape aka Adam Lilley is called in on remix duties. Having teamed up with vocalists Kelly C, Niki Mak (aka Annikka) and Rachel Loy (4 plays in a row from Dave Pearce "I played it at 4 gigs at the weekend and it went down very well, I think this will be a big record on my show") Adam shows why he is a force to be reckoned with this remix. Beefing up the bass and the riffs, Adam drops main room trancer guaranteed to raise the roof at the biggest clubs.
Track Listing:
1) Original Mix
2) Audioscape Remix
Download from iTunes
Download from Beatport
Download from Trackitdown
Download from Juno
Download from DJ Download
Download Audioscape Remix from DJ Download
Download Audioscape Remix from iTunes
Download Audioscape Remix from Trackitdown
Related Posts