Melodia – Motion Theory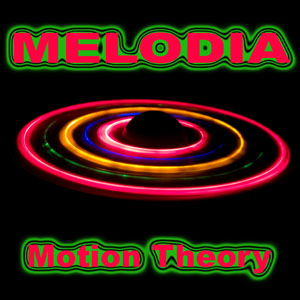 Pierre Pienaar (aka P.H.A.T.T.) presents his huge Melodia alias, and the energetic and emotive Trance that has made him the ever popular producer that he is.
Featuring on both Nukleuz Trance Sessions Vol.4 (a release on which Pierre & his Melodia name appear 6 times over the 10 tracks) & the follow on to last years massive #1 Itunes compilation from Nukleuz & Malstrom, Ibiza Trance Anthems 2008, this tracks melodic and uplifting vibe have been openly taken in by the Trance elite to be spun at clubs all over the world. The track sees Pierre move away from his trademark main room Trance sound in favour of slowing the tempo and mellowing the vibes, crafting and building subtle melodies that flow effortlessly around gradually building to create the beautiful and emotion full vibe that has made this Trance sound popular for so long. Finally, after a soothing, smoothly flowing build up, the track drops into a grooving electro bassline and big string section guaranteed to rip the roof off house and trance clubs a like, producing a pumping and uplifting style that elevates the mood making you feel a little happier to be alive.
Track Listing:
1) Original Mix
2) North Star Remix
3) Boy Hagemann Remix
Download from iTunes
Download from Beatport
Download from Trackitdown
Download from Juno
Download from DJ Download
Download from Amazon
Download North Star Remix from iTunes
Download North Star Remix from Trackitdown
Download North Star Remix from DJ Download
Download North Star Remix from Amazon
Download Boy Hagemann Remix
from iTunes
Download Boy Hagemann Remix from Trackitdown
Download Boy Hagemann Remix from DJ Download
Related Posts