Michael Gallagher – Canvas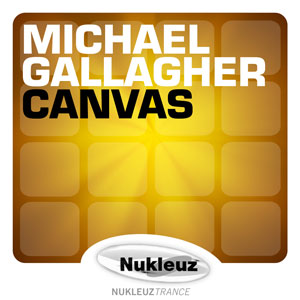 Michael Gallagher and Michael Dow team up and unleash "Canvas" a monster peak time trancer that drives along with a feel good riff that feels warm and uplifting. On the flip Big In Ibiza add their trademark tech house vibes to the trance riff and throw in some electro bass to create a real hybrid of a remix that jacks and grooves with the same feel good and uplifting vibes.
Download from:
Beatport
iTunes
Juno Download
Track Listing:
1. Original Mix
2. Big In Ibiza Remix
Biography:
Michael Gallgher a.k.a. Nacelle started his DJ career as a UK finalist at the age of 15 in 2 DJ competitions where he fell in love with trance. At 18 he began to run his own successful club night and started producing his own tracks. In a short space of time, Michael had released numerous tracks under his harder alias, 'Nacelle', on labels such as Species, Passion Records and Hardphaze Records getting plays by DJs like Lisa Lashes, Lisa Pin-Up and Ben Kaye aswell as multiple features on Galaxy FM and Radio 1. In 2010, some 15 years after falling in love with the scene, Michael Gallagher began producing tracks under his own name, dropping the 'Nacelle' alias, to showcase tracks that are closest to his heart, and that bring back the feelings of what made him fall in love with the music in the first place.
Michael Dow fueled by the likes of Judge Jules developed a curiosity for production and was soon at a level where his productions were being played out by the people he admired and respected. After several years of producing hard dance under Chrysus, Michael's tastes changed and he began working on where his passions lay, trance music. In the coming months Michael began work with Lee Haslam and his Digital Remedy imprint and it was soon apparent that he was destined for great things. His most noticeable achievement being his cover version of Brian Eno's "Ascent", which gained him massive notoriety all over the world when it was signed to Armin Van Buurens "Captivating Sounds" and received plays by Judge Jules & Dave Pearce on Radio One, Riley & Durrant & Paul Kershaw on Galaxy. Matt Darey's Global Nocturnal show and on Corsten's Countdown. Also check out Michael Dow's higher energy, full on tech trance track "Junglist" on Nukleuz.
Related Posts