Novaline – I Saw An Angel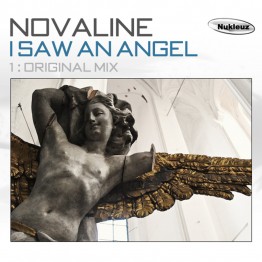 After receiving support from the head of Nukleuz Green, Pierre Pienaar, and having been smashing out some big records over recent months, Novaline was immediately scooped up by Nukleuz HQ and he now presents his follow up single to 'In Motion', which was released earlier this year on Nukleuz.
This is Novalines 2nd single for Nukleuz. 'I Saw An Angel' is a pumping, euphoric Trancer which has been has been smashing dancefloors across Europe.
Buy online now from:
Trackitdown
Beatport
Amazon
Juno
DJ Download
Audiojelly
Masterbeat
21 year old Swedish Producer, Mauricio Unzueta Gubernati's productions have always covered various different genres of the electronic spectrum and over the years have gone under different guises including Mauguzun, Orbital Frame, Mauricio UG, Armored Core, and Tales Of Diktoria. However, since deciding back in 2005 that Trance was his real passion Novaline was born and Mauricio has never looked back since.And from the quality of this record, expect things to get bigger and better in the future for this young and exciting producer
Related Posts