Organ Donors – In Power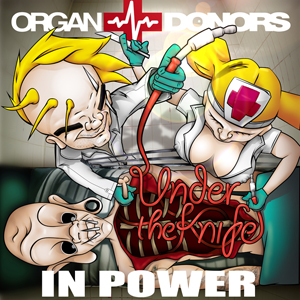 THE FOURTH RELEASE FROM FRANTIC RECORDS SEES THE LABEL COMING OF AGE AND ENTERING 2002 WITH A PLACE IN THE PREMIER LEAGUE!
BOURNEMOUTH BAD-BOYS THE ORGAN DONORS RELEASE THEIR FINEST HARDHOUSE EFFORT TO DATE… 'IN POWER' IS ALREADY SINGLE OF THE MONTH IN MINISTRY MAGAZINE AND AT THE FRONT OF THE BOXES OF THE NUKLEUZ MASSIVE: BK, ED, ANDY AND NICK!
'IF YOU'RE GOING TO TRY SOMETHING DIFFERENT, THAT'S HOW IT SHOULD BE DONE. BOTH SIDES WORK PERFECTLY FOR ME. A RECORD THAT WILL BE HUGE WITH THOSE IN THE KNOW.' DANIEL BUNTER, MINISTRY MAG.
Track Listing:
1) In Power (Wragg & Log:One's Under The Knife Remix)
2) In Power (Technikal's Under The Knife Remix)
3) In Power (DJ Choose's Under The Knife Remix)
4) In Power (Fabio Stein's Under The Knife Remix)
Download from iTunes
Download from Beatport
Download from Trackitdown
Download from Juno
Download from DJ Download
Related Posts