P.H.A.T.T. – La Musica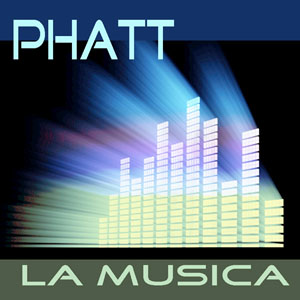 "La Musica" Pierre Pienaar's second single in this role picks up where "Daybreak" and his huge remixes of the timeless classics CRW 'I Feel Love' & Mario Piu 'The Vision' left off. Gorgeous floating pianos and hypnotic grooves building to intense crescendos with high energy riffs and thunderous rolling basslines. This is summer feel good trance at its finest and showcases the best that is P.H.A.T.T. Close your eyes, lie back, let the sea touch your feet, feel the sand in between you toes and let the music take control!
As part of his new role at Nukleuz HQ Pierre is teaming up with some of the hottest up and coming & established remixers on the circuit. For "La Musica" Ilogik and Paul Janes step up and take the track in their own direction with a passion & verve not easily matched!
Track Listing:
1) Original Mix
2) Paul Janes & Ilogik Remix
Download from iTunes
Download from Beatport
Download from Trackitdown
Download from Juno
Download from DJ Download
Download Paul Janes & Ilogik Remix from iTunes
Download Paul Janes & Ilogik Remix from Trackitdown
Download Paul Janes & Ilogik Remix from DJ Download
Related Posts