P.H.A.T.T. – Kanashii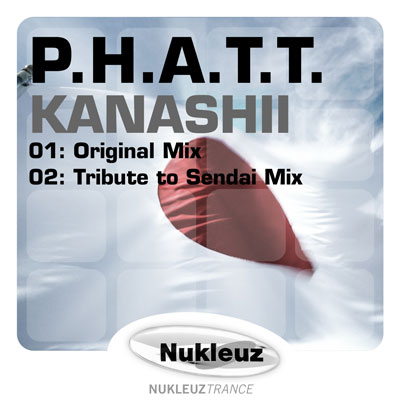 Nukleuz legend Pierre Pienaar returns with his latest release – the ancient Japanese themed single "Kanashii" – which translates as 'sorrowful'. This emotive trance release builds with an evocative heroic ambience and drops into a pounding euphoric trance section that expresses Pierre Pienaar's iconic sound. The lingering sentiment of haunting melodies reminds us why Pierre's productions are so incredible. The Tribute to Sendai Mix twists the tone into a darker sound with staccato melodies, ghostly piano riffs and deeper basslines to complete this exhilarating release.
Download from:
iTunes
Trackitdown
Juno Download
Beatport
Track Listing:
Kanashii (Original Mix)
Kanashii (Tribute To Sendai Mix)
BIOGRAPHY
Pierre Pienaar, for some better known as P.H.A.T.T, is one of the biggest names in the Hard Trance scene of late. He is currently with the mighty label Nukleuz, as the Head of Nukleuz Green which has released prolific productions from the likes of Mauro Picotto, Alphazone, Mario Piu and many others. At only 25, he has released over 80 singles and remixes appearing on respected labels like Nukleuz, Tidy, Monster Tunes, Emalodic, Big In Ibiza, Waterworld, Planet Traxx, Phoenix Recordings, Thrustgroove Records and has been commissioned to remix tracks for the likes of Lost Witness, BK, Ratty, CRW, Mario Piu, Ralph Novell, Mauro Picotto and even Bob Marley among others.
Pierre Pienaar is one of the A-Listers in the scene, with his tracks being playlisted by music heavyweights such as Above & Beyond, Paul van Dyk, Carl Cox, The Thrillseekrs, Dave Pearce, Judge Jules, Darren Tate and Lange and Lisa Lashes, Tidy Boys, Warp Brothers, Dave Joy, Paul Glazby, Alphazone, Cosmic Gate and Technikal on the harder side.
www.pierre-pienaar.com
www.myspace.com/pierrepienaar
www.facebook.com/pierrepienaarofficial
Related Posts