P.H.A.T.T. – Not Today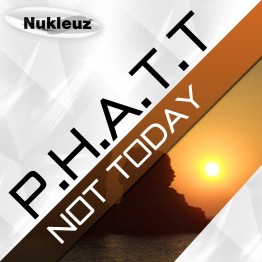 'Not Today' is P.H.A.T.T.'s massive follow up single to H3X. A track that gained the support of DJs worldwide and was a key feature of Markus Schulz's Global DJ Broadcast Ibiza Summer Session.
For this release, P.H.A.T.T. (aka Pierre Pienaar) returns with a cheerier feel after a succession of singles demonstrating the darkest and hardest side that Pierre has to offer. Pierre Pienaar's impressive versatility comes through in this track which begins with a haunting melody over a catchy bass reminiscent of his recent work but as the track progresses and builds, a whole new dimension comes through as 'Not Today' turns into a happy-go-lucky anthem with all the right vibes.
Johan Ekman's remix gives the track a brighter but harder side. His dirty, driving and yet euphoric and uplifting trance sound has seen him gain huge support from leading DJs including Aly & Fila, John Askew, Eddie Halliwell, W & W and Daniel Kandi.
Track Listing:
1) Not Today (Original Mix)
2) Not Today (Johan Ekman Remix)
Download from:
iTunes
Beatport
Trackitdown
Juno Download
Namibian born Pierre Pienaar (aka P.H.A.T.T. and Melodia) is one of the most prominent names in the Trance and Hard Trance scene of late. At the age of only 25 he has racked up over 40 single releases and over 40 remixes and has been commissioned to remix tracks for the likes of Lost Witness, BK, Ratty, CRW, Mario Piu, Ralph Novell, Mauro Picotto and even Bob Marley among others.
As the Head of Nukleuz's Green label, the spiritual home to some of the biggest trance artists including Mauro Picotto, Mario Piu, CRW and Joy Kitikonti, Pierre has signed and created some of the biggest and best killer floor rocking tunes.
Lee Haslam – "Pierre has established himself as one of the leading hard trance producers of today. His notoriety is well deserved and he has a glittering career ahead of him."
Lost Witness – "Pierre Pienaar is a formidable young producer who has crashed onto the scene with his own inimitable brand of uplifting trance…one to watch"
"Since I picked up up my first P.H.A.T.T. track, it was clear that Pierre was going to be a force to be reckoned with. With such an array of quality productions coming through, there is always a Pienaar track for every occasion!" – Kutski (BBC Radio 1)
P.H.A.T.T.'s Recent Releases: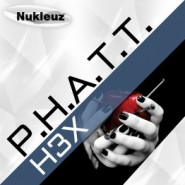 Pierre (aka P.H.A.T.T. and Melodia) shows us his darker side with a moody, tech trancer very much in the style of Sander Van Doorn but with Pierre's own flare that has made him such a hit with his fans. Dropping in the middle from its deep almost tribal beats H3X reveal shades of uplifting moments before building and building and dropping back into the darkness.
The track has received support from Markus Schulz and featured on his Global DJ Broadcast Ibiza Summer Sessions.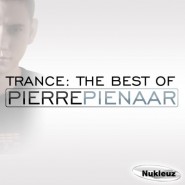 Trance: The Best Of Pierre Pienaar
This album is a showcase of 24 of his finest works to date for Nukleuz across 2 DJ mixes (and all individual downloads) covering the full trance spectrum with his 3 main production alter egos P.H.A.T.T., Melodia and of course Pierre Pienaar.
It features uplifting and euphoric trance sounds across all styles and for any occasion.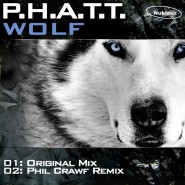 Fresh from his awesome remix of DJ Choose's 'Saw Dust' P.H.A.T.T returns to Nukleuz with 'Wolf'.
In this release P.H.A.T.T pushes his dark and harder sound on his latest euphoric pumper.
Also features a remix from one of the hottest young Trance producers of the moment – Phil Crawf, who has been gaining big support over the last year from Judge Jules on BBC Radio 1.
For more information on Pierre Pienaar visit:
Official Website
MySpace
Facebook
Twitter
YouTube Channel
Biography
Related Posts