Pierre Pienaar – Ibiza Sunset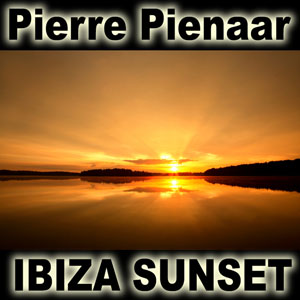 Nukleuz favourite brings a beautiful bit of Trance that epitomises the sound of Ibiza's sunset strip. Having gained support from the likes of Paul Van Dyk & Dave Pearce to name two out of a hundred others, this track is a divine piece of music, filled to the brim with emotion that will most definitely add to the atmosphere of the sunset seen night after night all along the bars that perch over the rocks of San Antonio, facing out to that legendary sunset that is the 'Ibiza Sunset'.
The original mix from Pierre Pienaar is a pumping Trance track with a usually big, drawn out Trance build up that brings in the classic long string synths and stabs that gradually develop into this powerful, pounding Trance beat that would suit clubs not only on the White Isle but all the way round the world and back again.
Next up in the package are Steve Allen and Ben Alonzi with their remix Dub. Still built up around the classic Trance structure, Allen and Alonzi stick to the beautiful string synths that slowly build up to drop into another beautifully crafted Trance anthem.
The final remix comes courtesy of Derek The Bandit Vs James Nelson with their Progressive Dub, which slows the whole track down and turns it into a stunning, chilled track, that really would be perfect for a Mambo/Café Del Mar sunset.
Track Listing:
1) Original Mix
2) Steve Allen & Ben Alonzi Dub
3) Derek The Bandit Vs. James Nelson Progressive Dub
Download from iTunes
Download from Beatport
Download from Trackitdown
Download from Juno
Download from DJ Download
Download Steve Allen & Ben Alonzi Dub from Trackitdown
Download Steve Allen & Ben Alonzi Dub from DJ Download
Download Steve Allen & Ben Alonzi Dub from Amazon
Download Derek The Bandit Vs. James Nelson Progressive Dub from Trackitdown
Download Derek The Bandit Vs. James Nelson Progressive Dub from DJ Download
Download Derek The Bandit Vs. James Nelson Progressive Dub from Amazon
Related Posts