Pierre Pienaar – This Is Where We Are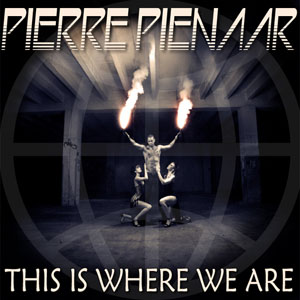 Pierre Pienaar's single 'This Is Where We Are' proves that he has the midas touch crafting riffs and melodies of pure gold. Subtly building through uplifting grooves with energy levels rising in waves before dropping to feel good riffs that invigorate the soul and make you long for beaches and summer or at least the Winter Solstice. This is classic feel good trance as it is meant to sound!
On the flip Pierre calls in 21 year old rising Star Nicolas Perrottey aka DJ Space Raven from France for remix duties. Having collaborated with top artist such as Mat Silver Vs. Tony Burt, S.H.O.K.K., DuMonde, P.H.A.T.T., Alphazone, DJ Sakin & Friends, Klubbingman, Soulcry (Lisaya vs. Petersen), Wavetraxx, Alex Bartlett, Titus, Ray Burton, Megara vs. DJ Lee and many more Nicholas has built a strong fanbase and continues to go from strength to strength. This remix which features on the follow up to Ibiza Trance Anthems 2007… Trance Sessions Winter Solstice retains the same vibe, but toughens up the groove and adds the flare that Nicolas is so well known for.
Track Listing:
1) Original Mix
2) DJ Space Raven Remix
Download from iTunes
Download from Beatport
Download from Trackitdown
Download from Juno
Download from DJ Download
Download DJ Space Raven Remix from Trackitdown
Download DJ Space Raven Remix from DJ Download
Related Posts