Rene Ablaze – Reality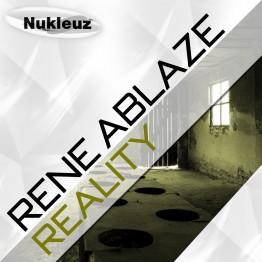 Rene Ablaze joins Nukleuz for his debut release on the label – Reality. Rene has recently found himself remixing for the likes of DJ Tiesto and releasing on some of the hottest trance labels around including Combined Forces, Illuminate-Drizzly, Phoenix-Joyride Music, Spinnin and now Nukleuz.
Tracklisting:
1 Reality – Original Mix
2 Reality – Dima Krasnik Vocal Mix
3 Reality – Dima Krasnik Remix
4 Reality – Pluton Remix
5 Reality – Dima Krasnik Vocal Radio Edit
6 Reality – Dima Krasnik Radio Edit
7 Reality – Pluton Radio Edit
Buy Online now:
Trackitdown
Beatport
Juno Download
Audiojelly
DJ Download
iTunes
Amazon
DJ Tunes
Dance Music Hub
Rene Ablaze (real name Rene Bos) and he was born in the Netherlands in the area of Enschede. Music was one of his first interests and so he started his career already in 1986 in little Clubs and Discotheques. His predilection have been vinyl records ever since.
After years of gathering experience with almost every style of music he made his decision for Trance & Progressive and focused on that quite early. That is the Sound he found for himself and which he likes very much. People in the little Clubs those days often were astonished about the Trance sound he performed, cause it created unknown impressions.
In that time his popularity grew due to his variety and always paying heed to requests from his audience and never adhering to a single program.
Based on his interesting and perfectly mixed sets he always managed to engage the party guests in wild partying, without consideration for the daytime.
In a discotheque near the town Dlmen in Germany, formerly know as Fantasy, he excited the masses as the Resident DJ at the legendary Innovation Raves and after that he was a Resident at the Legendary Hexenhouse Party..s in the town Bocholt near the Boarder to the Netherlands. Now a days he is playing all over the world at different lokations and partys. In the following years he concentrated on getting contacts and producing music.
Undoubtedly one Renes biggest successes are the tracks Back on Plastique (X-it-Records) which entered the DDC charts, and the hit song with the twittering birds, Balearic Desire (Combined Forces, Netherlands) which reached an excellent position in the dutch Dancecharts and played by DJs like Armin van Buuren, Tiesto and many others.
Beside working for his own company ABLAZE PRODUCTIONS, which among other things deals with mediation of artists and music productions, Rene also founded the record company REDUX RECORDINGS That is growing to a very popular Trance Label.
Related Posts