Vanity In Mind – Electric Sunrise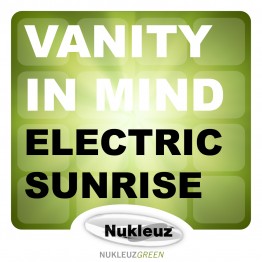 Ville Koski aka Vanity In Mind is constantly evolving his sound and experimenting with new sounds in his records and now adds elements of house and electro into his own trance sound, creating "Electric Sunrise".
"Electric Sunrise" builds on a pumping electro bassline groove with some uplifting, anthemic trance style riffs that really electrify. On the flip Big In Ibiza work their magic and give Vanity In Mind a main room house twist in their trademark floor rocking style.
An electronic music composer & producer based in Stockholm, Ville's career took a jumpstart in 2008 with a trance remix of "Aliencity" that got huge support from Dave Pearce. "Absolutely lovin' that track, it's a big one in my box in Ibiza at the moment" – Dave Pearce, BBC Radio 1
Without looking back Vanity In Mind has been building himself a strong reputation ever since and is continually growing as one to watch.
Download From:
iTunes
Beatport
Trackitdown
Juno Download
Related Posts