Andy Whitby – Biography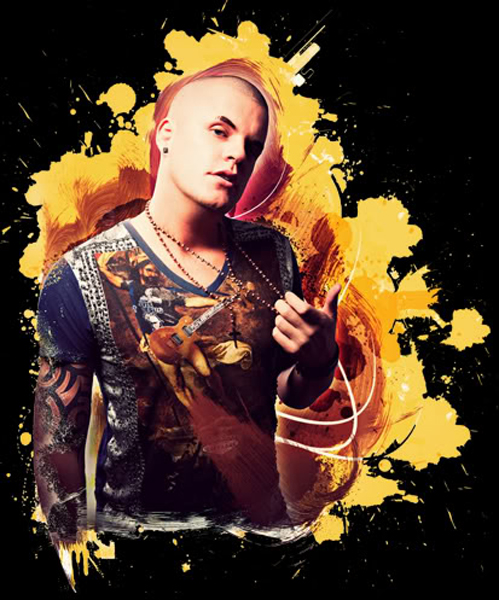 Taking club land by storm, a new leader is here injecting a fresh lease of life into hard dance – Andy Whitby!
A product of a generation of DJs who want to do more than just beat match, Whitby injects vast amounts of energy into his sets, working a mixer in ways unheard of within hard dance.
Andy has stormed on to the clubbing scene like no other DJ has done before! Andy has been playing his trade and making a name for himself at events such as Housewives Choice, Sin:ergy, Toast, Fluffy and Sundissential. His raiding missions into London over the past 6 months have been mind blowing, with sets at Hard House Academy, Lashed, Skwosh and Convergence and outside London at Hotdog, Polysexual, Housework, Wildchild and Parlez-vous.
Playing across the UK every weekend, people just can't get enough of Whitby, and can you blame them? With his cheeky bootlegs, and music style that can only be described as trancey-bouncy-bangin; with vocals, plenty of cutting, scratching, little tricks here & there, blending acapella's with current tracks and creating instant mashups, he defiantly keeps the clubbers entertained. He mixes this with upbeat, and totally delicious Hard Dance & Trance and has forged a cocktail of sound that is truly unique!
As well as a rocketing DJ career Andy Whitby has also immersed himself in the production world, working with some of the best producers around, including Greg Brookman, Ingo, Dark By Design and Alex Calver.
Without a doubt Andy Whitby is truly one of the most original artists the Hard Dance scene has produced in many years!
DJ, Producer, Label manager and Promotor – for many, Andy Whitby represents everything Hard-Dance should be; fast, fun, friendly, power and euphoric.
He's a phenomenon that continues to gain momentum at an almost frightful pace. His sets are highly inspirational, massively addictive, hi-octane, hands-in-the-air affairs delivered in a unique style.
Watching how Andy delivers ground breaking legendary sets time and again with seeming ease masks many hours spent in his studio practicing and perfecting his technique. They give an opportunity to see hard-dance at its best.
His fans represent the entire hard-dance spectrum, travelling huge distances from all corners of the UK and beyond; many will have the name Andy Whitby embossed on customized clubbing wear they've had made for them; their enthusiasm is rewarded by a performance that often leaves many a gibbering wreck.
Taken from KeepItWhitby.com
Abel, Harder Faster
The golden child of Hard House. I only started clubbing in Feb. this year, and I started to see Whitby play some small events. He instantly made clubbers sit up and listen to his unique Hard House Style. And being one of the few DJ's in the HH scene that can scratch with confidence into his sets.
Through this Whitby has crafted himself a claim on the new HH scene. Whitby in my words is one of the most exciting Hard House DJ's on the clubbing circuit, who never fails to remind you why you love being a clubber!

Clubbers Quotes – Tech nic, Harder Faster
I like the style of Andy Whitby's mixing; the way he uses the decks like he has really got hold of them, he always gives them a good working like he's getting the most out of his decks.
Also I like the way he incorporates old tunes with up-to-date tunes and bootlegs them like vanilla Ice for example (fantastic idea).
He really does have something unique and as an added treat he is the best-looking DJ I've ever stalked!!!
Click here for more info on Andy Whitby… http://nukleuz.com/tag/andy-whitby/
Official Website:
Social Networks:
Facebook
MySpace
Bebo
Twitter
YouTube
Key Releases:
Andy Whitby & Matt Lee – Everybody's Free 2008
HHA & Nukleuz Presentz Andy Whitby
Andy Whitby Vs Matt Lee – Mindblowing 2008
Hard Dance Mash Up Disc 2: Andy Whitby
Related Posts