Pierre Pienaar – Biography

INTRODUCTION
Namibian born Pierre Pienaar (aka Melodia and P.H.A.T.T.) is one of the most prominent names in the Trance and Hard Trance scene of late. At the age of only 25 he has racked up over 40 single releases and over 40 remixes appearing on respected labels like Nukleuz, Tidy, Monster Tunes, Emalodic, Big In Ibiza, Waterworld, Planet Traxx, Phoenix Recordings, Thrustgroove Records and have been commissioned to remix tracks for the likes of Lost Witness, BK, Ratty, CRW, Mario Piu, Ralph Novell, Mauro Picotto and even Bob Marley among others. Currently he is with the mighty label Nukleuz, as the Head of Nukleuz Green which has released prolific productions from the likes of Mauro Picotto, Alphazone, Mario Piu and many others.
Simon Eve at DJ Magazine was quoted as saying that Pierre is one of the A-Listers in the scene, with his tracks being playlisted by music heavyweights such as Above & Beyond, Paul van Dyk, Carl Cox, The Thrillseekrs, Sean Tyas, Adam White, Dave Pearce, Judge Jules, Darren Tate and Lange on the trance tip and on to Lisa Lashes, Tidy Boys, Warp Brothers, Dave Joy, Paul Glazby, Alphazone, Cosmic Gate, Dumonde and Technikal on the harder tip.
Click here for more info on:
Pierre Pienaar
P.H.A.T.T.
Melodia
HISTORY
Pierre Pienaar started taking an interest in DJ'ing at the age of 15, doing weddings and birthday gigs to generate enough money to buy himself a pair of decks. However that dream almost came seemingly to an end when all his equipment burnt down at a matric farewell function. Insurance only paid out a small amount but Pierre decided to just buy a pair of decks and a mixer to train himself the basics of mixing and to try and blag gigs at clubs, which turned out to be more of a problem than he expected because of his young age. However, once promoters listened to his demos he got a chance to shine at Pentagon Entertainment and from there on things just went from strength to strength.
In the meanwhile Pierre started to dabble with music production, getting himself a copy of Fruity Loops and reading tutorials on the internet and on music production forums. During the same time there were 3 other young producers doing exactly the same thing, posting samples of their latest productions for people to give feedback on. Gaz West (Dark By Design), Guy Mearns (Guyver) and Alf Bamford (Technikal) along with Pierre built up a small fan base among members of the upcoming production community and people started talking. Pierre and Alf Bamford decided to put their heads together on some tracks and from that spawned their first track "Darkside" which started getting DJ support from big DJ's in the Hard Dance scene.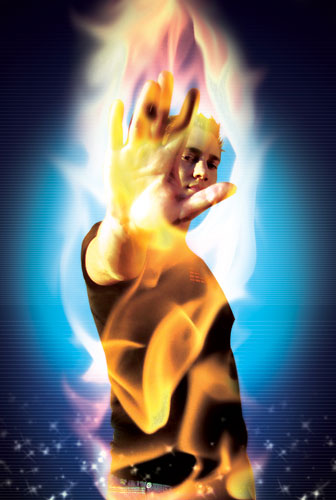 Pierre Pienaar finished his matric year at the age of 18 and enrolled at SAE (www.sae.edu) to study Audio Engineering in Glasgow, Scotland, working on his own productions when he had free time. He started to send out demos and it wasn't long until he got a call from Kevin Energy who offered to sign Darkside as well as Stratosphere from Alf and Pierre on his Dynamix label. This was the start of big things to come. At this stage Pierre and Alf have never actually met in person, all of their productions were done over the internet.
A few months after the release of Darkside, Pierre got his first solo production signed to the highly respected Audio Rehab label, one of the in-house labels at Alphamagic under his ReBirth alias. Working closely with A&R Manager Lee Stacey he released a string of successful solo singles on Audio Rehab and Execute as well as the follow up release from himself and Alf, this time featuring a remix from the legendary Anne Savage. The first single under Pierre's new P.H.A.T.T. alias also got released on Alphamagic's Phantom Trax label. Unfortunately Alphamagic went into administration which was a huge setback not only for Pierre, but the whole scene.
After taking some time off to re-think his role and position in the scene Pierre Pienaar started working on new ideas and new sounds, and decided to concentrate more on his P.H.A.T.T. productions. This ended up to be a very good decision and soon Pierre was contacted by Simon "Brisky" Brisk, who heads Monster Tunes (www.monster-tunes.com). He signed "The Gift Of Melody" and "Levitation" and also gave Pierre tracks to remix on his label, including Sundawner – Krystal Dreams (The Theme Of Wildchild), Sunblind – Believe and the now legendary "Ratty – Sunrise".
Meanwhile, Pierre and Alf collaborated on their biggest track to date…Global Panic. Tidy Trax quickly signed it and hype of the track started to build and spread throughout the clubbing community. They were toured to Australia and New Zealand and played in Sydney, Canberra and Auckland. This was also the first time that Alf and Pierre actually met each other in person.
Since then Pierre Pienaar's career has just gone from strength to strength. Global Panic entered the UK Dance charts at the number 10 position, Pierre got booked to play at the first Overdrive event in Cape Town, South Africa, he's remixed big names like BK, Ratty, Sundawner, Sunblind, Sol Ray & Dark By Design and his productions have received support from top DJ's including Judge Jules, Cosmic Gate, Johan Gielen, Dumonde, Alphazone, Lee Haslam, Lisa Lashes, Dave Pearce, Woody van Eyden and many more.
As a DJ and performer Pierre has played and headlined many events around the world. In 2006 he did his first UK tour where he played for promotions and events like Twisted at the Fridge (alongside BK, Ed Real, Trevor McLachlan and Olly Perris), Tranzaction (with Charlie G and Rob Tisserra) Zoology and Addiction (alongside Ben Gold and Spencer Freeland) among others. He has also toured Australiam New Zealand and South Africa, playing at high profile clubs, festivals and events, the biggest being H2O in Johannesburg, where Pierre performed to a crowd of 17000 people on which was aired on MTV Base.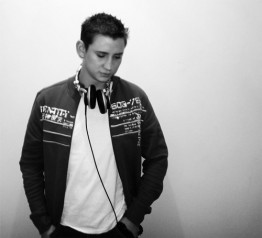 Pierre has also done guest DJ mixes for shows like DJ Tiesto's Club Life, Trevor Reilley's "Underground Sessions", Judge Jules' "International Show" Sean Tyas' "Tytanium Sessions" as well as "MAXIMUM RADIO" (Hard Dance Channel on DIFM), "HERTZ" (Hard Dance Channel with Trance.nu's Mark Riddler as host), "CANADIAN CULTURE" (With Darey Products producer DJ Kristoff as host) and "Future of Hard Dance" on Ministry of Sound radio among others.
Currently Pierre Pienaar has his own weekly show called Euphoric Sessions which airs on Dance Radio in Germany, Pulse in Australia, Derek The Bandit's "Sound Republic" web radio station in South Africa and Slinky.fm in the UK. Guests that has appeared on the show includes the likes of Cosmic Gate, W&W, Matt Darey, Adam White, Sean Tyas, Mike Koglin, Gareth Emery, Lange, Warp Brothers and Andy Whitby among various others. He also mixes the bi-monthly "Nukleuz Trance Podcast" on iTunes.
Pierre got his first mixed compilation released in June 2007 on Nukleuz Records. Trance Sessions Solstice climbed into the TOP10 charts on iTunes UK's dance album charts and followed up with Trance Adrenaline vol.1 at the end of 2008 and Trance Adrenaline vol.2 which was featured as the trance release of the month in Mixmag.
QUOTES FROM OTHER DJ"S / PRODUCERS:
"In an era of rehashed and recycled uninspiring tunes Pierre always delivers something fresh and the scene is all the better for it." – Anne Savage
"Since I picked up up my first P.H.A.T.T. track, it was clear that Pierre was going to be a force to be reckoned with. With such an array of quality productions coming through, there is always a Pienaar track for every occasion!" – Kutski (BBC Radio 1)
"Pierre's mixes always go down a storm in my sets" – Dave Pearce (BBC Radio 1)
"Pierre certainly has an ear for a killer riff, and this combined with the energetic dancefloor qualities and crisp production values in his tracks make his work a cut above the competition" – Simon Eve (DJMag)
"I'm a big fan of Pierre's material, be it the tougher end of hard-dance or the uplifting side of trance. He has a rare talent that always keep dancefloors packed and DJs excited" – Andy Whitby (Voted Best DJ & Best Resident @ Hard Dance Awards 2007)
"PHATT is a king of hard trance. His music empowers you and yet simultaneously make you feel as if your about to cry. I had him in on the show a few weeks ago – a true master of hard trance" – Nikki Elise (Kiss FM)
"Pierre's slamming releases always travel with me when I'm touring!!!" – Dave Joy
"Pierre has established himself as one of the leading hard trance producers of today. His notoriety is well deserved and he has a glittering career ahead of him." – Lee Haslam
"Pierre continues to be one of the leading exponents of anthemic driving trance, his tracks are always a permanent feature in my record bag!" – Ian Betts
"Pierre is making us proud, as an African taking the Trance World By Storm! It's a privilege and honour
to play his tunes!" – DEREK The Bandit :
"Pierre and I have gone through various of first experiences together in the music scene, like our first signed record and our first Australian tour. All I can say is the guy oozes talent and charisma, and will be in the scene for a long long time to come." – Alf Bamford (Technikal)
"Pierre has been part of the Music Industry for as long as I can remember and this is for a good reason. His catalogue of releases speak for itself, and what a lovely bloke too!!! Rock on, Pierre." – Amber D
DISCOGRAPHY
Albums :
1137WNUK – Trance Adrenaline vol.2 mixed by Pierre Pienaar – Nukleuz 0980WNUK – Trance Adrenaline vol.1 mixed by Pierre Pienaar – Nukleuz
0872CNUK – Trance Sessions Solstice mixed by Pierre Pienaar & Nukleuz DJ"s – Nukleuz
Single Releases :
1246WNUK – P.H.A.T.T. "Wolf" [Original Mix / Phil Crawf Remix]" – Nukleuz
1247WNUK – Melodia "The Way" [Original Mix / Clarks & Setrise Remix]" – Nukleuz
1220WNUK – Pierre Pienaar "Nothing Else" [Original Mix / Ian Betts Remix]" – Nukleuz 1173WNUK – P.H.A.T.T. "The Way It Was" [Original Mix / Powerdrive Mix]" – Nukleuz
1119WNUK – Pierre Pienaar feat Marcie "If you"re Not Here" [Original Mix / Graham Gold Remix / Jason van Wyk"s Drifting" Mix / Big In Ibiza Remix / Melodia Remix]" – Nukleuz
1087WNUK – P.H.A.T.T. "Amsterdam" [Original Mix / DJ Choose Remix]" – Nukleuz
1074WNUK – Melodia "Phoenix" [Original Mix / Will Atkinson Remix]" – Nukleuz
1028WNUK – Pierre Pienaar "First Flight" [Original Mix / P.H.A.T.T. Remix]" – Nukleuz
1026WBII – P.H.A.T.T. "Worlds Apart" [Ibiza Knights Remix]" – Big In Ibiza
1026WNUK – P.H.A.T.T. "Worlds Apart" [Original / Melodia Remix / JamX & Daniel Kaye Remix / Will Atkinson Remix / Technikal Remix / iT Kando Remix ]" – Nukleuz 1018WNUK – Melodia "Heaven" [Original / Steve Noxx Remix]" – Nukleuz
1017WNUK – Pierre Pienaar "Titan" [Original / Steve Morley Remix / James G Remix]" – Nukleuz 0989WNUK – Melodia "Motion Theory" [Original / North Star Remix / Boy Hagemann Remix]" – Nukleuz
0964WNUK – P.H.A.T.T. "Mass Destruction" [Original / DJ Space Raven Remix]" – Nukleuz
0944WNUK – Pierre Pienaar "Ibiza Sunset" [Original / Steve Allen & Ben Alonzi Remix / Derek The Bandit vs James Nelson Remix]" – Nukleuz
WOT004 – Lost Witness & Pierre Pienaar "Sanguine" [Original / Michael Angelo & Jim]" – World of Trance Records 0962WNUK – P.H.A.T.T. "Damage Control" [Original / S.H.O.K.K. Remix / James Condon & Dan Identikal meets Vandall Remix]" – Nukleuz
0920WNUK – P.H.A.T.T. "Shockwave" [Original / DJ Choose Remix]" – Nukleuz 0940WNUK – Melodia "It All Comes Back" [Original / Lee Haslam Remix]" – Nukleuz
0915WNUK – Melodia "A Melody" [Original / Audiocape Mix]" – Nukleuz
0909WNUK – Pierre Pienaar "This Is Where We Are" [Original / DJ Space Raven Remix]" – Nukleuz
0905WNUK – P.H.A.T.T. "Dolce Vita" [Original / Audiocape Mix]" – Nukleuz
TR004 – Pienaar & Bamford "Industrializm [Original / MDA & Spherical Remix]" – Technikal Recordings
0872CNUK – Pierre Pienaar "Tsunami [Original / Ian Betts Remix]" – Nukleuz
0882WNUK – P.H.A.T.T. "La Musica [Original / Ilogik & Paul Janes Remix]" – Nukleuz
0842WNUK1 – Pierre Pienaar "Daybreak [Original / North Star Remix]" – Nukleuz
PTRAXX2045 – P.H.A.T.T. & Jennie Rix "Eternal [Original / Technikal Remix]" – Planet Traxx
TTRDD0074 – Pierre Pienaar & Jennie Rix "Broken Angel" – Trancetribe Recordings
0765PNUK – P.H.A.T.T. featuring Kate Smith "Worlds Apart" – Nukleuz
TRANNAT002 – Shaun M & P.H.A.T.T. "African Dream" – Tranzlation
HARD004 – P.H.A.T.T. & Solar Scape "Promise" – Monster Hard
RES001 – ReBirth "Are You Entertained ? / Express Yourself To This" – Resolve Recordings
PITCH3 – ReBirth "Psycho / The Omen" – Pitch Control TS008 – Technikal presents Pierre Pienaar "Global Panic" – Tidy Spain
TIDY216T – Technikal presents Pierre Pienaar "Global Panic" – Tidy
HARD002 – P.H.A.T.T. "Levitation [Original / Magic Dust Remix]" – Monster Hard
HARD001 – P.H.A.T.T. "The Gift Of Melody" – Monster Hard
REHAB031 – ReBirth "Cokaine" – Audio Rehab
PHANTOM12 – P.H.A.T.T. "Let The Rhythm Take Control / Infinity" – Phantom Trax
REHAB029 – ReBirth "Hysteria" – Audio Rehab
PITCH1 – Pienaar & Bamford "Black Magic [Original / Anne Savage Remix]" – Pitch Control
REHAB027 – ReBirth "R U Afraid ?" – Audio Rehab
EX008 – ReBirth "U Make Me Feel Good / Rock Your Body" – Execute
DNX018 – Pienaar & Bamford "Stratosphere / Darkside" – Dynamix Platinum
REHAB026 – ReBirth "Kick It ! / Motherbitch" – Audio Rehab
Remixes :
1263WNUK – Vinylgroover & The Red Hed "Everlasting" [Melodia Remix] – Nukleuz
JMJR013.1 – DJ Madwave "A Time For Romance" [P.H.A.T.T. Remix] – Joyride Recordings EM039 – Starchild "Redemption" [P.H.A.T.T. Remix] – Nukleuz 1230WNUK – DJ Choose "Sawdust" [P.H.A.T.T. Remix] – Nukleuz 1126WABII – Fonzerelli "Dreamin" [P.H.A.T.T. Remix)– Big In Ibiza FRNDZ01 – Rowland & Wright "Mysterious Movement" [Pierre Pienaar Remix)– Big In Ibiza
1027WBII – Chris MiMo "Scorcher" [Pierre Pienaar Remix)– Big In Ibiza RDX029 – Jason van Wyk "Far From Me" [Pierre Pienaar Remix] – Redux Recordings
1012WNUK – BK "Revolution" [P.H.A.T.T. Remix] – Nukleuz
1010WBII – Fonzerelli "Losing U" [Melodia Remix] – Big In Ibiza JMTG008.2 – Basic Dawn "Pure Thrust" [P.H.A.T.T. Remix] – Thrust Groove Records 1038WNUK – JamX "Liebe" [P.H.A.T.T. Remix] – Nukleuz FRNDZ01 – Rowland & Wright "Mysterious Movement" [Pierre Pienaar Remix] – Friendz Music 1035WNUK – S.H.O.K.K. "Renaissance" [P.H.A.T.T. Remix] – Nukleuz
1030WNUK – Will Atkinson "Perpetual Sunrise" [Pierre Pienaar Remix] – Nukleuz 0917WAUK – Mauro Picotto "Komodo" [P.H.A.T.T. Remix] – Nukleuz 0960WBII – The Angry Kids vs Bob Marley "Mr.Brown" [Melodia Remix] – Big In Ibiza 0943WNUK – Ibiza Knights "Breathless" [Melodia Remix] – Nukleuz 0939WBII – Connected feat Max"C "A Feeling" [Melodia Remix] – Big In Ibiza CLDI014 – Beam feat. Nikki Saletta "I Roam" [Pierre Pienaar Remix] – Cloud 9
BEAMTRAXX024 – Beam feat. Nikki Saletta "I Roam" [Pierre Pienaar Remix] – BEAM Traxx
EN02 – Wapskallion feat. Stace "Fine Day" [P.H.A.T.T. Remix] – Essential Nu Breed
EMA010 – James G "Struggle For Power" [Melodia Remix] – Emalodic
0925WBII – Ibiza Knights "(Feels So) Good To Be Alive" [Melodia Remix] – Big In Ibiza
0922WNUK – Rachel Loy Big Sky" [Pierre Pienaar Remix] – Nukleuz
0897WBII – Tito Puente Jnr "Oye Como Va" [Melodia Remix] – Big In Ibiza STM009 – Virunga "At Last" [Pierre Pienaar Remix] – Statement! 0865WUMM – Zentribe feat. Linda Newman "Let The Music Flow" [Melodia Remix] – UMM 0925WNUK – Ibiza Knights "(Feel So) Good To Be Alive" [Pierre Pienaar Remix] – Nukleuz 0902WNUK – Rachel Loy "I Can Feel It (Lovin" Me)" [P.H.A.T.T. Remix] – Nukleuz 0906WNUK – Jason van Wyk presents North Star "Out of Sight" [Pierre Pienaar Remix] – Nukleuz
0851WUMM – Andy BopH "Rat Trap" [Melodia Remix] – UMM
TR002 – Technikal & Guyver "Rushin"" [P.H.A.T.T. Remix] – Technikal Recordings
0837PNUK – CRW "I Feel Love" [P.H.A.T.T. Remix] – Nukleuz
0837PNUK – Mario Piu "The Vision" [P.H.A.T.T. Remix] – Nukleuz
0736PNUK – Stu Allan "Far Away" [Pierre Pienaar Remix] – Nukleuz
WWR030 – Prestige "Majestic" [P.H.A.T.T. Remix] – Waterworld Records
0761PNUK – BK "P.O.S. 51" [P.H.A.T.T. Remix] – Nukleuz
WOTLTD001 – Trevor McLachlan "Rain Down On Me" [P.H.A.T.T. Remix] – World Of Trance
0742PNUK – JoBabe "Follow Me Away" [Pierre Pienaar Remix] – Nukleuz
0742PNUK – JoBabe "Follow Me Away" [P.H.A.T.T. Remix] – Nukleuz
0723PNUK – Audioscape "Walk Away" [P.H.A.T.T. Remix] – Nukleuz
VW007 – Masif DJ's "As The Rush Comes" [P.H.A.T.T. Remix] – VW Recordings
VW007 – Neon Lights "Calling Your Name" [P.H.A.T.T. Remix] – VW Recordings
0731PNUK – Stu Allan "Take My Hand" [P.H.A.T.T. Remix] – Nukleuz
HARD003 – Charlie G "Sleepless" [P.H.A.T.T. Remix] – Monster Hard
BOSHED003 – Adz & Rob Dalby "Closer" [P.H.A.T.T. Remix] – Boshed Recordings
VW005 – Neon Lights "Let Me Be Your Fantasy" [P.H.A.T.T. Remix] – VW Recordings
CLASSICS002 – Ratty "Sunrise" [P.H.A.T.T. Remix] – Monster Classics
MONSTER003D2 – Sunblind "Believe" [P.H.A.T.T. Remix] – Monster Tunes
BANG002 – Sol Ray & Dark By Design "Telepathy X" [P.H.A.T.T. Remix] – Bang
MONSTER001R – Sundawner "Krystal Dreams" [P.H.A.T.T. Remix] – Monster Tunes
PR013 – ADZ "Rambunctious Behaviour" [ReBirth Mix] – Passion
EX007 – Technikal "Daywalker" [ReBirth Mix] – Execute
Engineered :
REHAB30 – Graeme Ross "Messiah" – Audio Rehab
Appearances on compilations :
NEXTCD201 – Booom 8 – Next Music RBCOMP022 – Hard Trance X-Plosion Vol.29 – Reality Bites Records WMTV086 – Gatecrasher"s Trance Anthems – Warner Music
88697374212 – Dream Dance 50 – Sony / BMG Germany 2811091 – D.Trance 45 mixed by Gary D – Rough Trade Germany PXZMICM01 – Trance Digitalicious – Proxoz Recordings PXZMICM01 – Cream Future Trance – New State Recordings
LWWTT01 – World of Tech Trance Vol. 1 – LW Recordings
CSRCD5506 – Rise 2008 – Central Station
CDJDC003 – Peak Time: Volume 1 – S.A. Brisk Publications
535.0013.2 – Welcome to the Club 13 – Klubbstyle
3024160.2 – Trancemaster 6000 – Vision Soundcarriers
06007530793-3 – Trance Voices Vol. 26 – Polystar Records
DAPDJCD02 – Delirium Vol. 2 – Ministry of Sound XCLUTCD407 – Xclusive Trance – Union Square Music
DRTS-18 – Drizzly Trance Sessions 8 – Drizzly
DIGI318-2 – Zillion Nr 16 – Digidance
CREAMCD3 – Cream Summer 2007 – Ministry of Sound B000R7HYS2 – Trancemaster 5007 – Vision Sound
JMCD001 – Synergy – Joyride Recordings
MUVE905582 – Dave202 – Solo Vol.1 – Muve Recordings
0872CNUK – Trance Sessions Solstice mixed by Pierre Pienaar & Nukleuz DJ"s – Nukleuz
CSRCD5386 – Peaktime – Central Station
AVCD-23034 – Super Executive Trance meets Alpine – Avex Records
QRDJ-12 – Quake Trance Best 12 – Quake Records
MASIFCD009 – Steve Hill : My Past, Your Present, Our Future – Masif
0761CNUK – Trance sessions Volume 3 – Nukleuz
535.0007.2 – Welcome to the Club 7 – Klubbstyle Records
0731CNUK – Trance Sessions Volume 2 – Nukleuz
MASIFCD005 – Hard Trance Bootlegs 2005 – Masif
MASIFCD003 – Black Magic Hard Trance Anthems Vol 2 – Masif
MUVE904412 – Dave 202 : Black Edition – Muve
TIDYW8CD02 – Wild Wild West Weekender 8 – Tidy
MASIFCD002 – Transmission 6 – Masif
0689CNUK – Frantic Residents 05 – Nukleuz
MASIFCD1 – Black Magic Hard Trance Anthems Vol 1 – Masif
HMCR001CD – Hard Dance Republic – Hit Mania
DCCD042 – La Fiesta Naranja Radical 2005 – Disco Imperio Corporation
TIDYTA01 – Tidy Addict – Tidy
DJ HIGHLIGHTS
GUEST MIX ON DJ TIESTO"s CLUB LIFE RADIO SHOW, Amsterdam (Netherlands)
Slippery "n" Wet @ E.S.P, Johannesburg (South Africa) H20 Africa @ Wild Waters Complex, Boksburg (South Africa)
Together @ Truth, Midrand (South Africa)
Nukleuz vs 330 @ LEMON8, Johannesburg (South Africa)
P.H.A.T.T. @ TRAXX Nightclub, Durban (South Africa)
GUEST MIX ON JUDGE JULES" GLOBAL WARM-UP RADIO SHOW, London (UK)
G.O.D vs 3D @ HiFi Bar, Melbourne (Australia)
GUEST MIX ON MINISTRY OF SOUND RADIO, London (UK)
TRANZACTION @ L2 Club, Truro (UK)
RIOT! @ The Fridge, London (UK)
OVERDRIVE @ The Valve, Cape Town (South Africa)
FRAGILE @ Blend, Auckland (New Zealand)
GLOBAL PANIC @ Gas, Sydney (Australia)
DIGITAL OVERLOAD @ The Red Gecko, Canberra (Australia)
BOOKINGS
UK / North America / South America / Asia
Pure DJ's
E-mail : paul@puredjs.com Tel: +44 (0) 1142 997707
www.puredjs.com
Europe
Icon Management
jimmy@icon-management.se
www.icon-management.se
Production / Remix bookings
bookings@rebirth-productions.co.uk
Tel : +264 (0)81 256 0058
Fax : +264 (0)61 247037
www.pierre-pienaar.com
Related Posts