P.H.A.T.T. – The Way It Was [Nukleuz]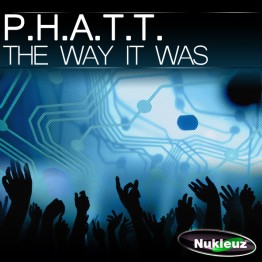 One of the leading hard trance producers in the world, P.H.A.T.T, presents his latest piece in the form of The Way It Was. Having spent the last few years smashing out club anthems, Pierre Pienaar's harder alias has got support from the worlds most infamous DJs playing his records in the worlds most famous clubs.
The Way It Was is a trademark P.H.A.T.T anthem which mixes uplifting and euphoric builds with pumping, phatt beats. Pierre also reworks the track with a P.H.A.T.T Powerdrive mix that, while sticking to the euphoric elements of the original, gives the record an extra pumping dimension.
Download from iTunes
Download from Beatport
Download from Trackitdown
Download from Juno
Download from DJ Download
Related Posts