Cally Gage – Exclusive Interview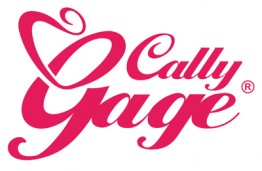 "Award winning Cally Gage has enjoyed a remarkable career in a relatively short space of time. Without question she has become one of the finest top-flight hard-dance DJs in today's scene, successfully carved out a well deserved reputation as one who consistently delivers floor-filling, jaw dropping, crowd delighting sets; these are Cally's trademarks.
Cally's relentless passion is further rewarded as she becomes this years Storm resident alongside her position as one of Frantic's key residents and coincides with her move to CODA Agency, (the same agency team responsible for Calvin Harris, Annie Mac, and Fergie). This hugely important milestone underlines Cally Gage as a true global artiste who is at the top of her game.
2009 saw Cally Gage notch up killer productions of her own alongside some of the biggest hard dance talents in the world including BK, Jon BW, Gammer and Ben Stevens and this is just the start! Cally's next project is to launch her own record label CGR. And as if to prove her immense versatility, Cally has been asked to design and put her name to a range of club-wear; her first collection will be released through Contagious Clubwear in the coming months. With so many accolades to her name, one has to wonder where Cally goes from here. But one thing is for sure, if Cally Gage represents the future of Hard Dance then the scene is in a very exciting place."
Nukleuz caught up with the new Queen of Hard Dance for a quick chat after the launch of her first podcast for Nukleuz… Nukleuz Hard Dance Podcast 001.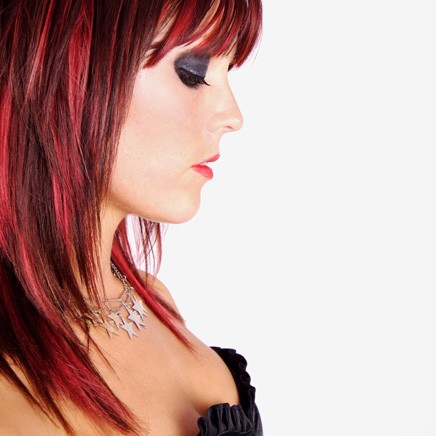 1. What are you working on at the moment?
Work never seems to stop if I'm honest with you, when one project finishes it's onto the next.
I'm working on a number of things at the moment, which will all be ready to launch in the New Year, so I can't say anything for now. That's such a rubbish answer I know, but it's very exciting, so you'll just have to watch this space.
2. Where do you see dance music going in 2010?
I can only speak for the hard house scene, but I think it's only going to get better. There are more and more new, exciting producers coming through and they're all trying new things, which is keeping the scene fresh and alive – they're not scared to try something new.
I personally can't wait to see what 2010 can bring and am really excited to be a part of it.
3. What makes a good DJ?
You have to have the whole package as an artist and not just be someone that can mix 2 tracks together. There are so many budding DJ's out there at the moment, it's hard to break through nowadays, so you have to be unique in your style and sound and never give up.
4. Tune of 2009/Most influential artist of 2009?
I'm going to have to say that the tune of 2009 is going to be my own, shameless plug I now!! This year I have concentrated on production a lot more than I have in the past and the one tune I've made that stands out the most is a track called 'Feel It'. I made this collaboration with the very talented MDA & Spherical and have had such fantastic feedback on it, it's very flattering. (Featuring on Nukleuz Hard Dance Podcast 001)
I don't know if there is one particular artist that stands out as being the most influential of 2009, but what Andy Whitby has done with his brand and within this scene, is quite simply awesome (excuse the pun)! He has stuck by and pushed his sound right from the very beginning and this has definitely paid off, his events sell out and his releases are always in the top 10 downloads on every website. He is a very unique artist and is also very talented as well; he definitely influences a lot of people and clubbers in the scene.
5. How did you get into DJing?
I got into DJing about 6 or so years ago, after being a clubber for a number of years. I used to go clubbing up and down the country every weekend, but the main 3 DJ's that I used to follow around were Paul Glazby, Andy Farley and Tara Reynolds – I used to stand as close to the DJ booth as possible, so I could watch them mix and also look at the vinyl they were playing, so I could find out the names of each of the tracks. The next step was to purchase my own set of 1210's and practice every single day and that's what I did really.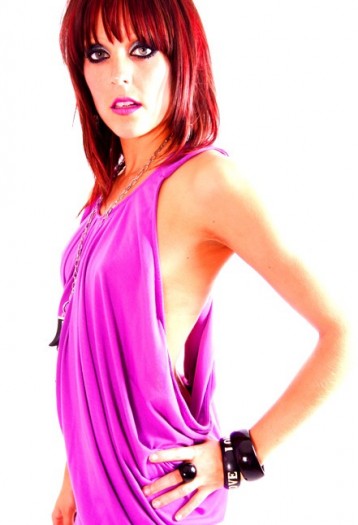 6. Favourite gig you have ever played?
God, there are so many to choose from – let me think.
The one gig that stands out from the rest is when I played the closing set for Monday Bar Boat Cruise at the end of last year. The Monday Bar Boat Cruise is a massive cruise liner filled to the rafters with 3,000 crazy ravers, this particular cruise went from Sweden to Turkey and back again over 2 days. I was booked to play the last set of the 2 days in the main room and I really didn't know what to expect, I was pretty nervous as well because all the other sets that were played over the weekend were all hardstyle and there was little old me with my cd wallet packed with hard house tracks. When I stepped up to the decks I decided to just play how I normally do and show them what I was made of, as that was the reason why I had been booked in the first place and to be honest, it went down a storm – I enjoyed the set so much and the reaction I got back from everyone was insane. I guess the reason why it sticks out so much is because I managed to play a sound that a lot of them hadn't heard before and to be such an influence like that is the reason why I do what I do.
7. Event of 2009?
It's difficult to narrow it down to just one, so I'm going to have to choose two please!!
The first event has to be playing b2b with my other half Andy Whitby at Tidy…the Homecoming earlier this year. The event was held at the mighty Magna and we were playing in the main room. We were on fairly early, but the room was absolutely rammed – there were people as far back as I could see and they were all going crazy, I had goosebumps all over during the whole set, I loved it.
The second event will be Frantic's 12th birthday party, which was held at the legendary and very famous KoKo in London. I played a peak time set in the main room and it was absolutely bonkers from start to finish. Everything just seemed so perfect – the place was rammed, every tune seemed to make the clubbers go crazy and I had the time of my life, I was grinning from ear to ear for about a week after that event!!
8. Twitter or Facebook?
This is a tough, one as I use both on a daily basis. But I think I'm going to go with Twitter, as I'm lazy and you don't need to do much with it! Simple but effective!!
9. What is your most prized possession?
My iPhone, sad I know but it has everything on it that I need and it's with me at all times!
10. Cats or Dogs?
Dogs all the way, I have two of my own at home. They are two gorgeous little (always naughty) West Highland Terriers called Henry and Archie.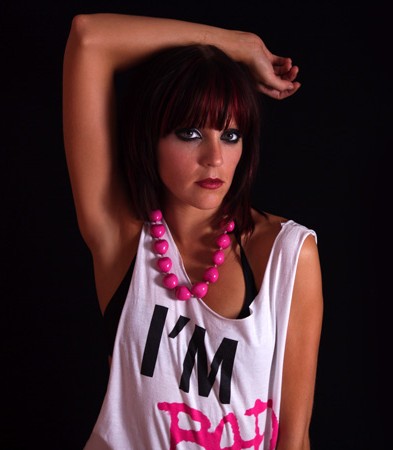 11. What do you do in your time off?
Work!! I rarely have much time off to be honest. I still work full time, so with that most of my evenings are taken up getting ready for the weekend, updating my portals, getting new music and working on my projects. When I do get time off, I like to chill out and spend some quality time with Andy and socialize with the amazing friends that I have – the simple life really.
12. Have you ever received strange gifts from fans?
No I haven't actually, but that's a good thing I suppose.
13. What would be your ultimate holiday?
Something to do with animals, a safari I reckon. I've always loved animals and have always wanted to go on a no expense spared safari, maybe somewhere like South Africa. I'd like to do that for a few days and then chill out on the most beautiful beach you could imagine, with Strawberry Daiquiri Cocktails on tap please.
14. What would you say is your best trait?
My friendliness and that I'm very approachable, although this can let me down sometimes.
15. What was your first experience of Nukleuz?
Back in the day when I used to buy vinyl, that was when I first heard of Nukleuz and now it's grown into a lovely friendship!!
16. Has it ever all gone completely wrong?
Not yet and I hope it never does!
Check out Cally Gage's mix on the Frantic 11 double CD!
For all bookings please contact / roman@codagancy.com
Tel: +44(0)20 7456 8888 / Fax: +44(0)20 7456 8800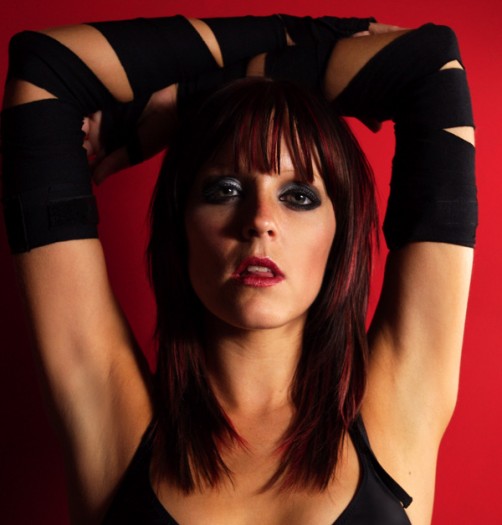 Related Posts