Scott Attrill – Exclusive Interview

2010 is already shaping up to be a hot year for Scott Attrill aka Vinylgroover, one of the hottest Hard Dance DJ / Producers in the world described by some as…
"The new King of Hard Dance" I-DJ
"One of the best the hard dance scene has to offer" Mixmag
This week sees one of Scott's biggest tracks Vinylgroover & The Red Hed "Everlasting" getting the 2010 remix treatment from Melodia, Neal Thomas, Allya & Taylor and of course Scott Attrill's own Hard Electrik Mix. Check it out here exclusive to Trackitdown.
With all this going on Scott Attrill has taken time out for a chat, here's what he had to say when he came to Nukleuz HQ…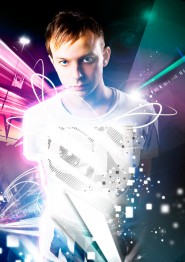 1. What are you working on at the moment?
At the moment I am finishing my mix for the 'Riot! In Ibiza 2010' album compilation, its sounding really cool, it's a double album mixed by myself & Luca Antolini so it's an exciting project. I have also just finished another remix for CR 2 records after doing 'Sidney Samson' for them too so well happy!
2. Where do you see dance music going in 2010?
Sky is the limit, there is some amazing music out there & new producers coming through and the start to the year has been great, I'm pushing the 'Hard Electrik' sound I've been working on for some time, it's a fusion of Electro / techno / Trance & hard dance so there is a lot of scope there for some real interesting ideas.
3. What makes a good DJ?
Diversity I think, its time for a change musically, I think 'Rave' is truly back so there are no rules, don't pigeon hole yourself into one sound as I think you only limit what you can do as a DJ, if it works & sounds right then do it!!
4. What's your favourite bit of kit, and how does it sit in your overall set-up?
Its all been about the Sylenth for me – quite simply the bit of kit at the moment, very edgy, and the control over sounds is perfect.
5. Tune of 2009/Most influential artist of 2009?
Tough one, I loved 'Virus' by 'Neal Thomas', a really great track & a producer that is really putting his mark on things! An inspiring producer from last year would be 'Wolfgang Gartner', he does cool electro stuff that has a really nice vibe & some cool tricks. Other than that it's me of course…lol, all my tracks and everything I do is fantastic!!! Haha
6. What can we expect from you in the future?
Well apart from the 'Riot in Ibiza' album I am working on my next artist album too, you are the first to hear about it! I have most tracks ready and the artwork is coming together right now so that will be my main focus towards the end of the year. Till then I have my new single 'Rise' that's just been released & 'Adapter' is coming soon, lots of remix projects on the go as well for Luca Antolini, CR 2 Records, Alex Kidd, Neal Thomas, The Organ Donors so there will be a nice flow of releases over the summer. Oh and the Riot! Events, watch out for those too coming real soooon…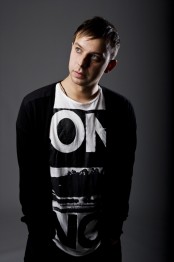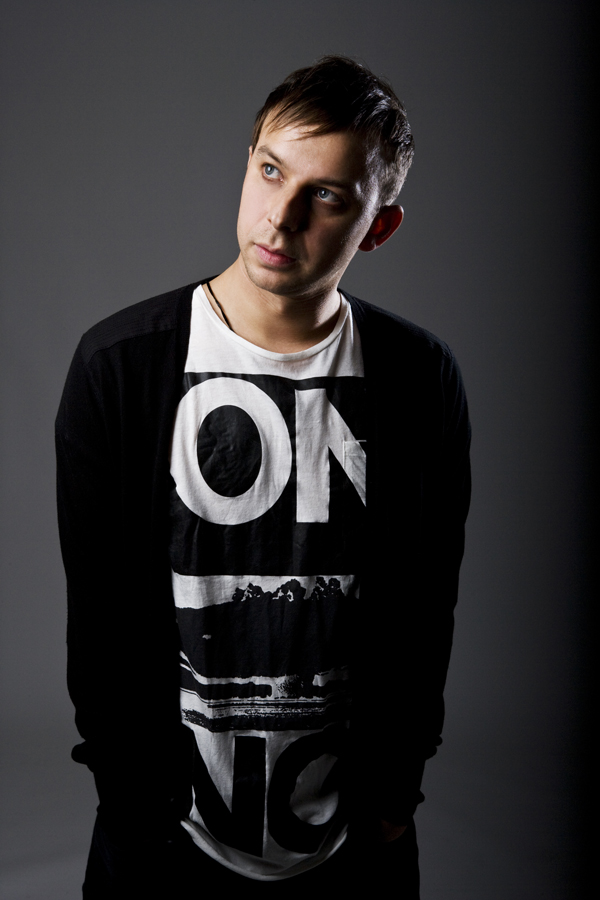 7. How did you get into DJing?
I started out from school, it was all I wanted to do watching the rave / old school DJ's like Carl Cox & Slipmatt, I just worked really hard and was fortunate to get a break at an under 18's event, I havn't looked back since & have loved every minute.
8. Favourite gig you have ever played?
Would be two, have to say Fusion at Wembley arena, that was off the hook. Also doing last set at an event in Palm Springs / America, the biggest dance event in the states, just a sea of people in front of my with the sun rising in the desert, it doesn't get much better.
9. Event of 2009?
Has to be Riot! At Matter, the O2 arena, unbelievable…
10. Twitter or Facebook?
Easy, Facebook!
11. What is your most prized possession?
My cdj's & I have a pretty cool collection of shoes!
12. What tunes are on your playlist at the moment?
I am still loving the 'Empire of the Sun' album from last year so that's on, have lots of 80's stuff on there at the moment like The Human League, Gary Newman & Joy Division, all kinds of retro stuff that is heavily influencing my productions.
13. Cats or Dogs?
Dogs, I have a shingle driveway and the cats sh*t on it all the time, its so annoying, especially when it's dark and you cant see where your stepping!!
14. What is the weirdest experience you've ever had behind the decks?
That would be some years back, full flow in the middle of a set at this club on the Isle of White, getting well into it & some doughnut tripped & pulled the plug on the whole system, it was weird because I didn't have a clue what I had done & spent ages trying to figure it out before being informed of what had happened!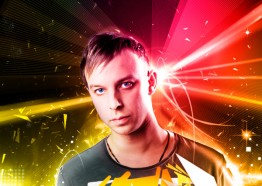 15. What do you do in your time off?
I rarely get much time off what with running Riot! & Traffic as well as the producing and DJ schedule. When I can I like to see my family & friends, I have a few nieces & nephews who are all wicked, always fun being around them. Or just watch a movie, Wii sessions with friends or you may well be likely to find me at a whisky bar propped up on a stool in the corner!!
16. Have you ever received strange gifts from fans?
My fans are brilliant, I get things made for me like t-shirts & necklaces, they have my name on & stuff and I get them a lot at events. The strangest though that springs to mind would be a pair of ear muffs, they were cheeseburgers either side, very random, but thanks to that young lady! While we on this I have to say a big thanks to all my Facebook friends who are just the best!!
17. What would be your ultimate holiday?
I have had a thing for 'Mauritius' for some time, pure blue sky & sea staying at one of those wooden homes on stilts in the water.
18. What would you say is your best trait?
I like to help people
19. What was your first experience of Nukleuz?
That would have to be the release of 'Move your Body' with them some time ago, going into the office the first time & meeting all the guys including of course BK, Ed Real & Tom Neville who were all there at that time, it was brilliant working with them & the whole place was buzzing and creative, I'm really happy to still be working with the Nuk team.
20. Has it ever all gone completely wrong?
Always, it goes wrong on a regular basis but I just take it on board for next time.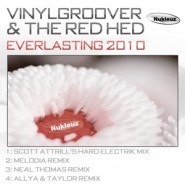 Check out Vinylgroover & The Red Hed "Everlasting 2010" Exclusive to Trackitdown.net
Related Posts