Nukleuz: A Decade of Dance Mayhem – Year 2006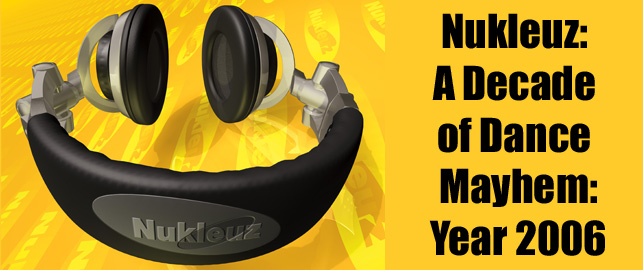 Nukleuz: A Decade of Dance Mayhem – Year 2006
2006 was probably the last year of Nukleuz releasing lots of Hard House. The whole scene had contracted into a much smaller fan base and the hey days of Hard House mania were long gone. Like all genres it had found a passionate core audience and a healthy core of producers and DJs. However in the previous 3 years Hardcore and Trance, the obvious competitors to Hard House, were regaining all the ground they lost during the all dominant early part of the century. So this year saw Nukleuz firmly re-enter the world of trance and also move even more heavily into making Hardcore and Hardcore mix albums.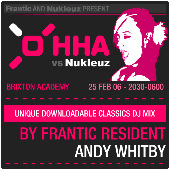 As the digital distribution of music came to the fore, Frantic and Nukleuz combined in 2006 to create their first ever digital only mix compilation together when we released HardHouse Academy & Nukleuz presentz Andy Whitby. This showcased the best of both brands, together with one of the biggest rising stars on the Hard Dance scene.






2005 proved that the younger clubbing audience was lapping up the Hardcore vibes with soaring trancey riffs and classic ravey stabs. Nukleuz has continued with Trance at the forefront of its release schedules since 2006 and you can find many of these on iTunes or other download stores and you can still find some of the CDs available.
Click here to learn more about the Trance Sessions Series
Frantic Residents 06 – Mixed by Andy Whitby & Cally Gage [2006]
Trance Sessions 2 [2006]
Trance Sessions 3 [2006]
Hardcore Nation 3 – Mixed by DJ Seduction, Stu Allan & Robbie Long [2006]
HHA & Nukleuz presentz Andy Whitby
Hardcore Anthems
Check out the CDs we have in stock
Trance Sessions 2 Sampler (inc Carl Nicholson & Nick Rowland – Trancentral)
Audioscape – Walk Away (P.H.A.T.T. & Breeze & Styles Remix)
Hardcore Nation 3 Album Sampler
Frantic Residents 06 Sampler
Stu Allan – Music's Got Me
Andy Whitby & Matt Lee – Everybody's Free
JAKAZiD ft Barry Scott – Cillit Bang
Lisa Pin-Up EP 2
Hardcore EP 7
JoBabe – Follow Me Away (Pierre Pienaar Mix)
InEffect & Gammer EP
Hard Beat EP 27
Camena – Sarabanda
Hard Trance EP 10
Stu Allan – Music's Got Me
Check out the 12″ Vinyl we have in stock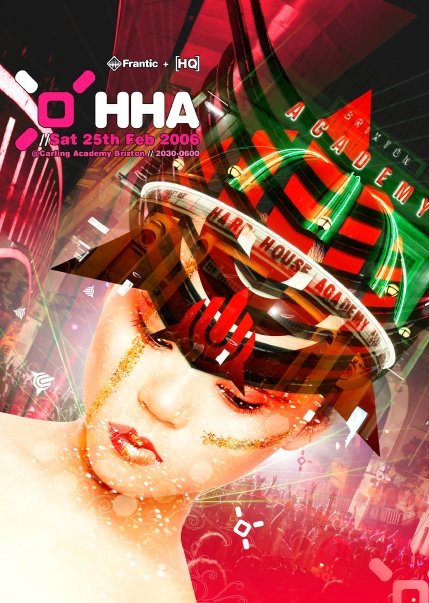 HARDHOUSE ACADEMY: FRANTIC VS HQ @ Brixton Academy 2006. Hard House 21st Century style as the superbly talented Organ Donors and Kutski went head-to-head for an exclusive 4-decks, 2 mixers, FX + Scratch set that stormed the dancefloor! And Andy Whitby returned to the HHA Main Stage for an exclusive 3 Decks, 3 CDJs, Pioneer EFX Unit alongside a show-stopping live set from Nu Energy Collective! Greg Brookman presented his A.L.I.V.E PA set as well as Lisa Pin-Up and her Classic FREEDOM set.
Check out more classic Nukleuz & Frantic event fliers on Frantic's Facebook Page
Related Posts