Nukleuz Hardcore Podcast EP.011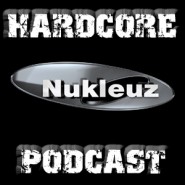 JAKAZiD returns once again with another podcast of nonstop hardcore energy, bringing back ReBuild Music's DJ Thumpa (who we featured previously on episode 7) to showcase his label's upcoming compilation Ultimate Worldwide Freeform. Compiled in association with top freeform label Nu Energy, the 2CD album features tracks from producers across the globe including Alex Szahala, Kevin Energy, S3RL, Lost Soul, Ponder and Betwixt & Between, many of which you can hear in full for the first time right here! In JAKAZiD's half of the episode you can expect more hardcore madness from Entity, Darwin and many more.
CLICK HERE FOR THE NUKLEUZ HARDCORE PODCAST EPISODE 011
Nukleuz Hardcore Podcast Episode 011 Tracklisting:

JAKAZiD's November Selection
1. Entity – Higher Functions (DJ Shimamura Remix) [ReBuild Music]
2. Phenex & Nu Foundation ft. Le Kat – Power of Goodbye (Nu Foundation Mix) [TBC]
3. DJ Et3rn1*T – Sweetest Day of Mayday [MPT]
4. Darwin – Haribba [Hardcore Underground]
5. Visa – Holding On 4U (Fracus Remix) [Nukleuz]
6. Shoujo – Electrokore [Audio Weaponry]
DJ Thumpa's Ultimate Worldwide Freeform Promotional Mix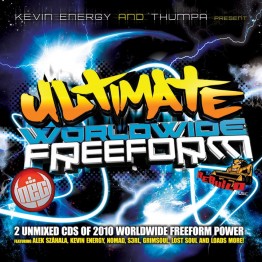 7. Creative Synergy – Beware of My Trance (Ponder Remix)
8. Mozz & Thumpa – Techno Control
9. Aryx – Aurora
10. DJ Noriken – Lucia
11. Nomad – Lose It
12. Voycey & Douglas – Surface of The Sun (Peaks & Pinnacle Remix)
13. Betwixt & Between – Inexistenz
Tracks 7-13 taken from the ReBuild Music compilation "Ultimate Worldwide Freeform", out on November 1st.
The final tune
14. Belladonnakillz – Neverever [Sublight/KFA]
CLICK HERE FOR THE NUKLEUZ HARDCORE PODCAST EPISODE 011
Related Posts