Pierre Pienaar – Exclusive Interview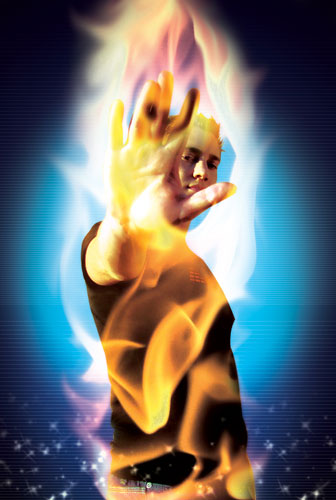 Following an incredible couple of years leading light in the trance scene Pierre Pienaar (aka Melodia and P.H.A.T.T.) has made himself one of the key DJs and Producers in the world to watch, an incredible feat when you consider he is based in Namibia! Picking up huge support from the biggest DJs and producers in the world including… Paul Van Dyk, Above & Beyond, Carl Cox, Armin Van Buuren, John O'Callaghan, 4 Strings, Ernesto vs Bastien, Mark Sherry, Andy Moor, Judge Jules, Matt Darey, Dave Pearce, Lost Witness, Bobina, Vicky Devine, Stoneface & Terminal, DJ Choose, Blank & Jones, Marcus Schossow, Sean Tyas, Lange and many more!
Now to kick start the new decade with a bang Head of Nukleuz Green Pierre Pienaar announces 2 exciting projects, compiling the brand new fortnightly Nukleuz Trance Podcast and mixing the massive new album Trance Adrenaline 2…
Trance Adrenaline 2: Mixed by Pierre Pienaar
Nukleuz Trance Podcast 001
With all this going on we managed to grab Pierre for a quick chat before he headed back into the studio…
1. What are you working on at the moment?
I've been locked away in the studio for the last few months working with new kit and trying out new production methods to implement fresh sounds and ideas for my 3 main aliases (Pierre Pienaar, Melodia and P.H.A.T.T.). Right now I'm working on the new Melodia track which follows the regular chilled vibe under this alias, but adds a warmer, more analogue sound.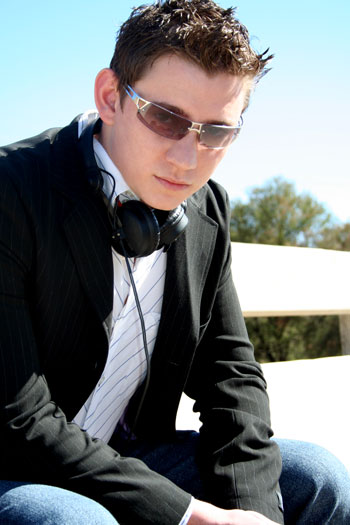 2. Where do you see dance music going in 2010?
I'm really excited about how dance music has been getting back into the groove of things in 2009, and in 2010 it can only get better. Electro is starting to mature (hence the fact why it's entered the mainstream) and it's branching out and being used more subtly by other genres. But Trance is the one to watch for the next 2 or 3 years. I predict it's going to be a sound that focuses more on good song-writing and composition than just being aimed at the dance floor. Roger Shah, Armin van Buuren, Cosmic Gate, John O'Callaghan and Paul van Dyk has been trend setters of this sound lately, mixing sounds from traditional trance with real instruments.
3. What makes a good DJ?
There's no one thing that makes a good DJ..Apart from good song selection and mixing capabilities, it's the whole image and the presence that a DJ emits which makes or breaks him or her. Take Carl Cox for example, even if you're not into Techno, when that man steps up to the decks his character and charisma just draws you in.
4. What's your favourite bit of kit, and how does it sit in your overall set-up?
My studio is completely software based and I use various plug-ins and VST's but if I could only pick one it would be between the Minimonsta and +z3ta. The Minimonsta for it's raw, dirty sound and the +z3ta for being a jack of all trades. You can almost make any sound with that synth.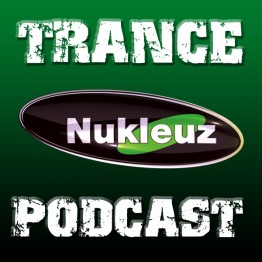 5. Tune of 2009/Most influential artist of 2009?
There's been a few..I absolutely love "Corderoy – Kyrie" as it takes you back to that '99 era of trance. It's simply a beautiful and inspiring track. I'm also feeling Roger Shah & Chris Jones – To The Sky. It's extremely well written and nicely composed. But I think "Dash Berlin with Cerf, Mitiska & Jaren – Man On The Run" would be my number one pick for 2009. Wherever I played this, trance events, harder dance floors or commercial clubs it always got a massive reaction. Most influential artist would be Nic Chagall (for both his solo work and co-production under Cosmic Gate) as well as Myon & Shane 54.
6. What can we expect from you in the future?
Hopefully establishing myself further to the top of the trance scene and touring new cities and countries! The year will also begin with the second volume of my Trance Adrenaline mix series, so keep an eye out for that!
7. How did you get into DJing?
I've always loved music from a young age but I never thought I'd make a life out of it. My sister was the one who took music classes and played different instruments while I was more into sport (Rugby, Cricket, Tennis, Athletics, football..you name it, I played it). I was about 15 when the DJ'ing bug bit me and it was through listening to early dance tracks from Faithless, Brooklyn Bounce etc that made me take an interest in mixing tracks together and playing it out to people at house parties, weddings and wherever I wasn't kicked out.
8. Favourite gig you have ever played?
Am I only allowed to choose one?? I've played many amazing clubs and events in different countries and it'll be unfair and impossible to choose. I'll have to say the first time I played at Traxx in Durban (South Africa) was really fun. I was surrounded with great people and the atmosphere was absolutely electric!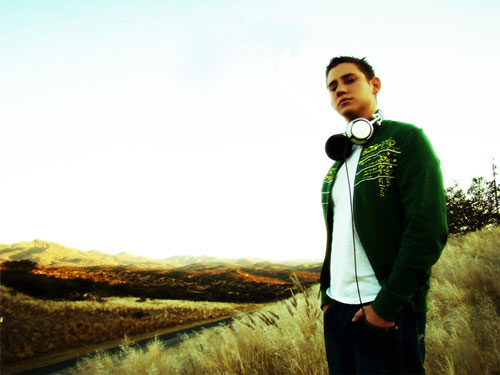 9. Event of 2009?
ESP in Johannesburg and Amnesia in Durban (both in South Africa) was fantastic and Total Blackout right here in Namibia was simply amazing.
10. Twitter or Facebook?
Facebook, the chicks are hotter.
11. What is your most prized posession?
Mmmm, good question…I don't know actually..oh wait..My pair of Technics SL1210's since they've been discontinued and in a few years it'll be my meal ticket when I sell it on Ebay!
12. What tunes are on your playlist at the moment?
On my Winamp playlist it's the new Hard Dance Mash Up album that I've just downloaded from a torrent since nobody sent me a copy…In my DJ box the top tunes at the moment is Roger Shah & Chris Jones – To The Sky, Cosmic Gate – Under Your Spell (Myon & Shane 54 Remix) and Cerf, Mitiska & Jaren – Beggin You (Armin van Buuren Remix).
13. Cats or Dogs?
Cats because they taste better.
14. What is the weirdest experience you've ever had behind the decks?
I was playing at a "club" in a rather dodgy part of a particular country (I'm not going to say where). The DJ booth was in a locked room behind glass to separate the DJ from the crowd and while I was playing a "steadily-built" girl managed to into the DJ booth, hit one of the securities and came right at me but before I could react she pulled out a Tiesto shirt and asked me to sign it…The funny thing is she actually thought I was Ferry Corsten! I have the best job in the world!
15. What do you do in your time off?
What's that? I run my own media services company here in Namibia so when I'm not in the studio or on tour I'm working full steam with that, so free time isn't really something I have. I do love being outside though, so any activity I can do outside whether it's playing touch rugby, having a braai (read BBQ with wood) or terrorising grannies would suffice.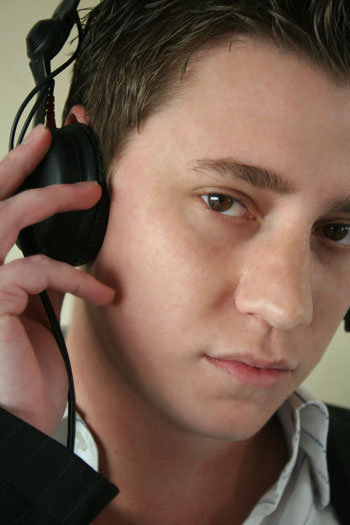 16. Have you ever received strange gifts from fans?
Yes…I've had a few strange photos sent to me..some I'd rather forget…But I got a finger puppet once from a South African girl which was pretty interesting (if not a tad bit weird).
17. What would be your ultimate holiday?
I really like Switzerland, especially the French part like Montreux and Geneva and would like to go there with a few good friends and just have a chilled time.
18. What would you say is your best trait?
Loyalty…I'm very loyal to friends, family and pets.
19. What was your first experience of Nukleuz?
BK, Mauro Picotto, Alphazone and Nick Sentience…need I say more? It was the tracks released on Nukleuz back in the day that got me into the more club orientated side of dance music.
20. Has it ever all gone completely wrong?
As many promoters will tell you, I have seriously bad omens when it comes to touring. I'm a very rigid and process orientated person, so things are always in place and I make sure everything is right and sorted..yet when I travel things just tend to go wrong..On one particular trip to Australia my entertainer's VISA arrived late and made me miss my initial flight from Namibia with literally just a few minutes. I bought another ticket from the counter to South Africa. Got there and the flight from Johannesburg was delayed. Finally got on the plane and they somehow double-booked my ticket so being the gentleman that I am I offered the seat to the lady and managed to get a middle seat at the back of the plane. Arrived on Sydney airport too late for my connection flight to Melbourne, so had to book another ticket there. I had no way of contacting Luke (the poor promoter) and the gig was the next night. Finally got to Melbourne only to find my luggage got lost!!! I've had many other experiences in my career where things have just gone bad but it's all brought me to where I am now, and I wouldn't change it even for 700 virgins.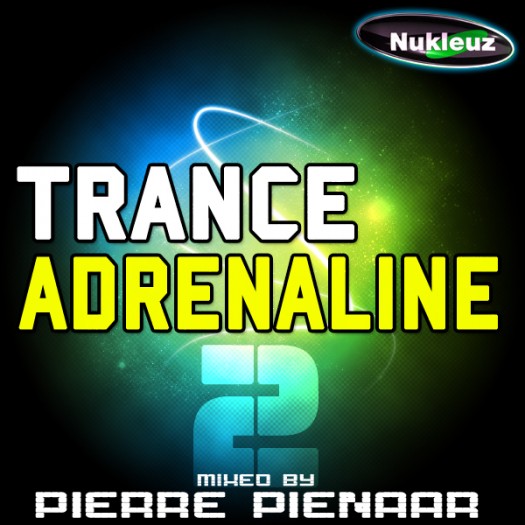 Related Posts