Trance Adrenaline 2 – Out Now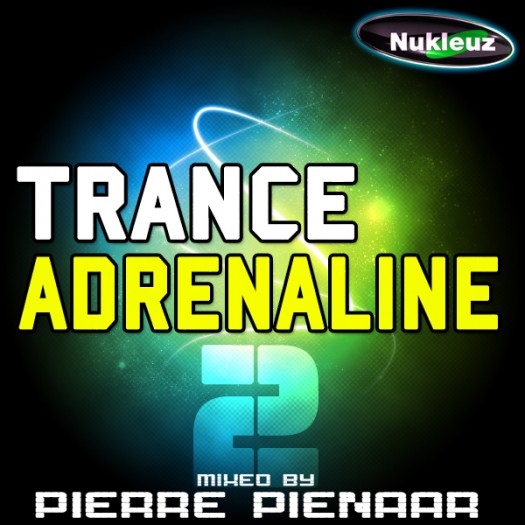 Following an incredible 2009 trance music prodigy Pierre Pienaar kick starts 2010 with his biggest live DJ mixed compilation to date, Trance Adrenaline 2 and showcases the best of Pierre Pienaar's original productions & remixes alongside some of the hottest tracks and production talents around at the moment! Ranging from stripped down, melodic, groove-based trance infused with house and electro, then up to vocal based trance and uplifting trance, then moving onto the harder and darker side of things with tech trance and hard trance.
Pierre's range of styles and undisputed talent has earned him support from the likes of Paul Van Dyk, Above & Beyond, Carl Cox, Armin, John O'Callaghan, 4 Strings, Ernesto vs Bastien, Andy Moor, Judge Jules, Matt Darey, Dave Pearce, Bobina, Blank & Jones, Marcus Schossow, Sean Tyas, Lange and more. 2010 looks like an even stronger year with some killer new studio cuts getting the final touches now before causing some serious dancefloor carnage!
Check out the Exclusive Interview with Head of Nukleuz Green, Pierre Pienaar
Tracklisting
MIX 1
01) Stew Ewens + Louk 'Bad Habit – DINKA Remix'
02) Dennis de Laat 'Sound Of Violence'
03) Rowland Cooper & Adam Riddell 'Parm Tree'
04) Setrise pres. Solid Sunrise 'Venus – René Ablaze Remix'
05) Melodia 'Over You – Original Mix'
06) Cold Blue 'Mount Everest – Dennis Sheperd Remix'
07) Peter Dafnous feat. Sasja 'Say You'll Stay – Summer In Tuscany Mix'
08) TFT 'Closed Thoughts – Original Mix'
09) Ben Gold feat Senadee 'Today – Ben Gold Dub Mix'
10) Pierre Pienaar ft Marcie 'If You're Not Here – Jason Van Wyk's Drifting Mix'
11) Fonzerelli 'Dreamin' (Of A Hot Summers Night) – P.H.A.T.T. Remix'
12) Phillip Alpha 'Sudden Changes – Original Mix'
13) Corderoy 'Kyrie'
14) Adam Coppack & Akira Kayosa 'Everything Ends – Original Mix'
15) Pierre Pienaar 'Nothing Else – Original Mix'
MIX 2
01) Novaline 'In Motion – Original Mix'
02) Activa pres. Solar Movement 'Eclipse – Original Mix'
03) Tom Colontonio 'Sparkover – Sean Tyas Remix'
04) Organ Donors '99.9 – Mark Sherry & James Allan's Under The Knife Remix'
05) Dave202 'Departure – Original Mix'
06) Simon Pitt 'Purpose – Marcos Remix'
07) Graham Gold 'Island Of Dreams – Pierre Pienaar Remix'
08) Ian Betts 'Replicant – Original Mix'
09) Chris MiMo 'Scorcher – Pierre Pienaar Remix'
10) P.H.A.T.T. 'Amsterdam – DJ Choose Remix'
11) MEM 'Inspirit'
12) DJ Madwave 'A Time For Romance_ – P.H.A.T.T. Remix'
13) S.H.O.K.K. 'Menage A 3 – Original Mix'
14) DJ Choose 'Saw Dust – P.H.A.T.T. Remix'
15) P.H.A.T.T. 'The Way It Was – Original Mix'
For more information on Pierre Pienaar visit:
http://www.pierre-pienaar.com/
http://www.myspace.com/pierrepienaar
Related Posts