Kutski (Radio 1) spins Organ Donors and JAKAZiD
World-renowned BBC Radio 1 DJ Kutski has again been showing his love for Nukleuz, playing both Organ Donors and JAKAZiD during his Saturday night show.
Kutski's 2 hour Hard Dance and Hardcore show is Radio 1's weekly dose of the harder side of dance music, which goes out at 1am every Saturday night, and you can now listen again online to this week's show by clicking here. This week Kutski spins everything from Scott Antrill's Invade (Stadium Mix) through to Dance Conspiracy's Dub War (Chapter 1), so it's a massive range of music from one of the country's best radio DJs and well worth a listen!
This week Kutski picked up on the phenomenon that is the Organ Donors' Under The Knife project– spinning Lookin For Drugs (Vandal's Under The Knife Remix), and then showed his appreciation for Hardcore sensation JAKAZiD, playing his remix of 40 Miles during the UK Hardcore section of the show.
Kutski had a busy weekend, not only playing RIOT!'s Goodgreef @ Matter O2 show, but also hitting Project Storm in Oxford, and then Storm vs RIOT! vs Awsum in Coalville – don't forget to check nukleuz.com regularly for any event details – we aim to bring you the latest events and news that we hear of through the music industry vine and report them immediately to you!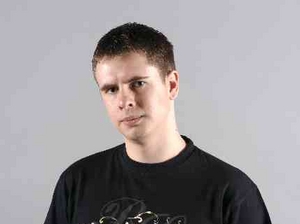 Related Posts