Nukleuz: A Decade of Dance Mayhem – Year 2002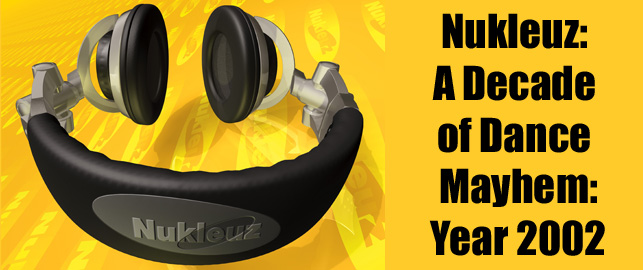 Nukleuz: A Decade of Dance Mayhem – Year 2002
Releases:
This was the year that Nukleuz won the "Best Dance Label" at the industry's Music Week awards. It was in recognition of the sheer volume of 12′ sales Nukleuz had had in 2001 (in excess of 450,000!) and Pete, Ed Real and Mark Wilson (Disco Brothers) went to collect the award from Johnny Vaughn. This was a real high point as it was an industry wide recognition of the amazing success Nukleuz had achieved.
As far as the releases are concerned it was business as usual and 2002 turned out to be another bumper year for 12′ sales equalling the amazing 2001 effort. We started our Frantic Residents series of CDs starting with Phil Reynolds, the resident of Frantic events from day one. He had a particular brand of Hard Dance that took the riffs and melody of trance but had the tempo and energy of Hard House superimposed upon it. This spawned the whole Hard Trance movement and Phil was very much a leader of that sound. In fact trance was very much on the way back at this time and Nukleuz always had its fingers in this particular pie with its Green label releases (which has continued to today).
Frantic Residents 01 – Mixed by Phil Reynolds [2002]
Check out the CDs we have on sale
BK "Revolution":
We felt we had been part of a revolution in dance music and BK's "Revolution" single was the culmination of that. It was the first vinyl only release to make the UK top 40 for probably 12 or 13 years at least and will most likely be the last (not that we can see into the future of course)!
Check out the Original Mixes & 2009 Remixes
Singles:
Vinylgroover & The Red Hed – Everlasting
Vinylgroover & The Red Hed – Kokane
Lisa Pin-Up – Turn Up The Sound
Darren Styles & Mark Breeze pres. Infextious – Let Me Fly
Darren Styles & Mark Breeze pres. Infextious – Chemical Love
Mauro Picotto – Back To Cali
DJ Energy – Excelsis
DJ Nation
Paul Glazby – Motherfucker
HardBeat EP 21
BK – The Collaborations EP
The Moon – Shake It
Champion Burns – Attitude
The Disco Brothers – First Contact
Joy Kitikonti – Joydontstop
DJ Kim – Jetlag
Hard Trance EP1
Lisa Pin-Up – Blow Your Mind (I Am The Woman)
BK – Revolution
Organ Donors – 4 Tribes (Wanna Be Startin' Somethin')
Organ Donors – 99.9
Dariush – I.R.A.
Andy Farley – Your Fear
BK – P.O.S. 51
CRW ft Veronika – Like A Cat
Check out the 12″ vinyl we have on sale
Events
CREAMFIELDS
August Bank Holiday, Saturday 24th August 2002
Venue: Old Liverpool Airfield, Liverpool
Capacity: 45,000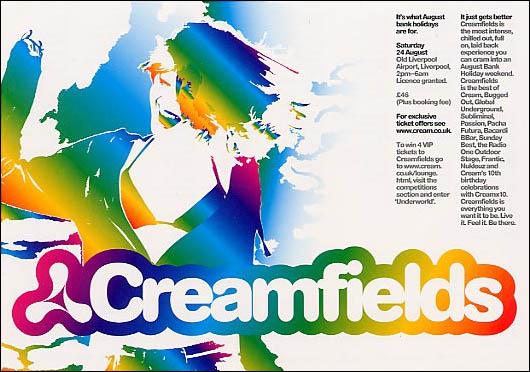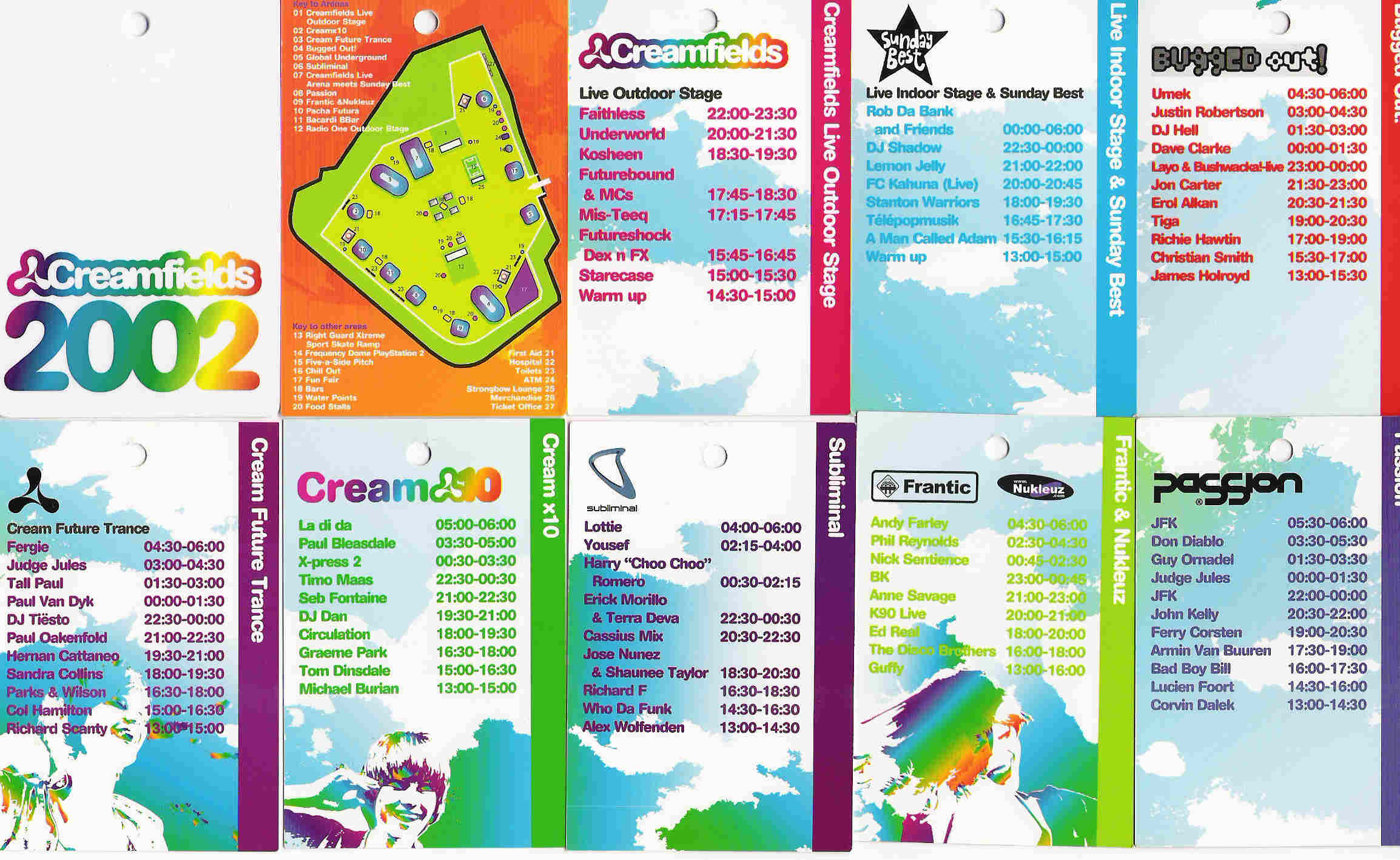 Check out more classic Frantic & Nukleuz fliers on Frantic's Facebook Page
Various Event Fliers:
Related Posts