Nukleuz: A Decade of Dance Mayhem – Year 2007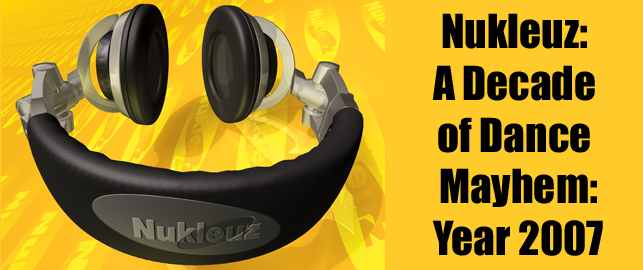 Nukleuz: A Decade of Dance Mayhem – Year 2007
2007: Amato and the final death of vinyl. This was the year that dance music in the UK had one of its greatest disasters. Amato Distribution, ours and most of the major dance labels distributers, went bankrupt. The original owner, Mario, had sold it the year before and in 18 months it died. This was cataclysmic as your distributor is the way you move your stock to the shops and get paid. Nukleuz got very heavily caught up in this as one of the most major labels at Amato. One of the net results of this event is that we concentrated a huge amount of our efforts on digital distribution to compensate for the loss of income from CDs and 12″s.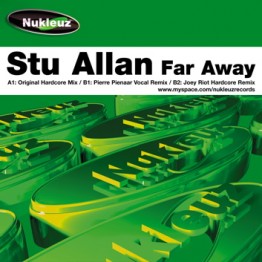 This is also a momentous year in that it was the very last year that Nukleuz made and released a 12″. The fact was the number of shops selling vinyl had dwindled and to be honest we hardly knew any DJs who had used vinyl for several years. Beatport was flying with its digital platform and we were selling more and more tunes on iTunes with our mix albums doing particularly well. This was the moment that moved us fully into the digital age. Distributing digitally enabled us to be more inventive and release whatever we liked so we weren't restricted by the fact we had to sell 1,000 12″ records to break even.
This year we also kept up our Hardcore output continuing our relationship with GUT on the Adrenaline mix albums. This was a year in which we also teamed up with Mauro Picotto again releasing both an album and DVD on the sister label South West. It was nice to see Mauro Back and we had great fun working his new material which was a world away from the bludgeoning tech trance of the early part of the decade.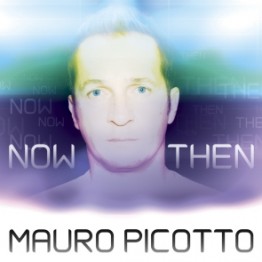 Mauro was always groovy, but now he was down to 130 bpm and grooving like it was going out of fashion. It wasn't and his Meganite events packed them in with both old and new fans loving it in equal measure. This was the first year that we made our digital only collaborative mix album with Maelstrom, "Ibiza Trance Anthems" which did well on iTunes. So we were covering trance, minimal, hardcore and hard dance classics. A year of very mixed emotions.









Trance Sessions Solstice – Mixed by Pierre Pienaar & Nukleuz DJs [2007]
Hardcore Nation Classics – Mixed by DJ Seduction, Stu Allan & Robbie Long [2007]
Hardcore Adrenaline – Mixed by Stu Allan, DJ Seduction & Bootleg Mix [2007]
Hardcore Adrenaline 2 – Mixed by Stu Allan, DJ Seduction & Bootleg Mix [2007]
Hardcore Adrenaline 3 – Mixed by Stu Allan, DJ Seduction & Bootleg Mix [2007]
Hard Dance Revolution – Mixed by BK, Andy Farley, Nick Sentience, Lisa Pin-Up, Steve Hill, Andy Whitby, Cally Gage, Ed Real & Phil Reynolds [2007]
Mauro Picotto – Now & Then [2007]
Ibiza Trance Anthems 2007 – Mixed by Nukleuz, Nebula & Maelstrom DJs [2007]
Nu Religion Live – Mixed By James Condon [2007]
Check out the CDs we have in stock
Hardcore Adrenaline Album Sampler (inc The Egg – Walking Away (Robbie Long & Stormtrooper Remix)
CRW – I Feel Love re-release (P.H.A.T.T. / Breeze & Styles)
Mauro Picotto – Maybe, Maybe Not
Mauro Picotto – Evribadi
P.H.A.T.T. – La Musica
Pierre Pienaar – Daybreak
Pierre Pienaar – Tsunami
Pierre Pienaar – This Is Where We Are
P.H.A.T.T. – Dolce Vita
Rachel Loy – I Can Feel It (Lovin' Me)
Stu Allan – Far Away
Hardcore EP 10 – Bootleg Edition
Audioscape ft Kelly C – No More Rain
JAKAZiD EP
Stu Allan EP
Visa EP
Melodia – A Melody
Check out the 12″ Vinyl we have in stock
Events
Frantic and Nukleuz came together to celebrate their 10th and 15th birthdays respectively, taking over Koko in Camden for the night to throw a huge collaborative evening for everyone in the Hard Dance scene. With DJs ranging from Andy Whitby and Cally Gage teaming up for a stunning 2-hour set of Frantic & Nukleuz Anthems and Classics, to Alex Kidd and Cally & Juice with their pounding main room sound and crowd-pleasing showmanship.
Lisa Pin Up took centre stage for an unmissable solo set while Steve O' Brady represented the NuBreed of Hard House DJs making his debut in the Koko main room, with more new talent like Frisky and James Condon rocking it upstairs. Holland's Fausto joined us as a very special international guest, bringing his huge presence to the proceedings…and of course we couldn't do it without the legend that is Phil Reynolds, closing the night in true Frantic style, bringing the Palace to its knees with his inimitable blend of power-packed uplifting hard dance! To top it all off, the scene's two most exciting live acts, Greg Brookman and Nu Energy Collective teamed up for an exclusive A.L.I.V.E. & Unleashed back-to-back set!
Check out more classic Nukleuz & Frantic event fliers on Frantic's Facebook Page
Related Posts