Ibiza Trance Sessions 2010 – Exclusive on iTunes!
The spiritual home of dance music, Ibiza opens its doors once again to showcase the worlds finest DJs and producers in some of the best clubs that have ever been built. To celebrate, Nukleuz have compiled 20 of their hottest, album exclusive trance releases across 2 hour long DJ mixes offering the genuine sound of the White Isle.
Building on the success of their Ibiza Trance Anthems series, which hit # 1 in the UK and USA iTunes Dance Album chart and their hugely popular Trance Sessions albums Nukleuz have got together some of the strongest talents the scene has to offer including Ben Preston, 4 Strings, JamX, Pierre Pienaar, DJ Choose and many more for this exciting new project.
Famed for being the biggest selling 12" label in the world for 3 years running Nukleuz have helped launch the careers of the likes of Mauro Picotto, Mario Piu, Joy Kitikonti and BK to name a couple as well as building the careers of extremely talented undiscovered and rising talent.
The lead track on the album is Nathan C & Danny Dove's take on Todd Terry's mighty classic "Something Goin' On", a guaranteed floor rocker with a remix courtesy of Ben Preston who has already an amazing 2010 hitting #1 in the UK singles chart for 2 weeks in a row as writer and producer on Roll Deep's "Good Times" and consistently dominating the Beatport Trance chart.
Kev Atkinson (Andy Moor) "Liking this, think it will be a hit :)"
Head of Nukleuz's respected Green label, Pierre Pienaar unveils his hottest new original tracks and remixes including his Melodia remix of Vinylgroover & The Red Hed's "Everlasting" and the brand new "Not Today".
Tracklist:
Mix 1:
1. The Joker – Believer (Club Mix)
2. Vinylgroover & The Red Hed – Everlasting (Melodia Mix)
3. Nathan C & Danny Dove – Something Going On (Ben Preston Remix)
4. Javah – Vice Of Life (4 Strings Mix)
5. JamX ft Lulo – Guitarro (Original)
6. Pierre Pienaar ft Marcie – If You're Not Here (Graham Gold Remix)
7. Daniel Loubscher & Ilyra – Now Or Never (Original)
8. DJ Choose – Sea Saw
9. P.H.A.T.T. – Not Today (Original Mix)
10. S.H.O.K.K. – Bobby Cararro (Darlings Revenge)
Mix 2:
1. Fredin ft Emma Green – The Reason My (DJ Choose Mix)
2. DJ Choose – Stranger Danger (Fredin Mix)
3. Glyde & Identikal – Darkened Eden
4. Rene Ablaze – Reality
5. Melodia – The Way (Original)
6. Johan Ekman – It Remains (Original Mix)
7. DJ Choose – Saw Dust
8. P.H.A.T.T. – Wolf
9. P.H.A.T.T. – H3X
10. Johan Ekman – Never Ending (Original Mix)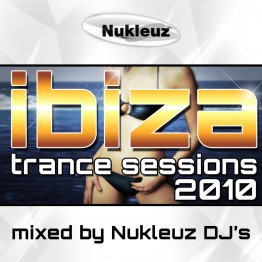 Related Posts