BK – Biography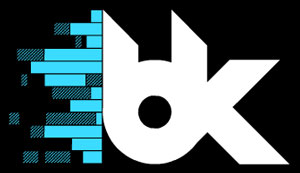 As well as running Riot! and being the man in charge of the music at the label weather with his own releases or with his A&R hat on BK is the man that has ensured Riot! is the most critically acclaimed hard dance label around. Ben Keen, a.k.a. BK, is also recognized the world over as the most successful and prolific hard dance producer of all time. With worldwide dance chart hits like "Music Is Moving" and "Revolution", BK has reinvented the genre of hard house and breathed new life into the style. And in addition to having conquered the world of hard house with his production skills, BK is positioned to take over the global DJ scene, ranking since 2001 as one of DJ Mag's top 50 international DJs. He calls his sound "ever-changing and full of energy, with innovative infusions of trance and techno that redefine the hard house style. He believes that the sound of hard house has definitely changed-it's got to, and whether producing or playing, the sounds that BK creates represent the future of the genre.
BK began his production career at age 16 as a trainee engineer at a London studio and gradually progressed into writing music for film and television. In his spare time, he used the studio's equipment to experiment with his own sounds, and it was later, at Media Records, that he began producing original tracks. BK later joined Nukleuz Records, the world's top hard house label, and immediately became known for his profusion of definitive hard house tracks.
Since 1995, BK has produced more than one hundred 12s and remixes, including remixes of Mario Piu ("The Vision"), Mauro Picotto ("Iguana"), Storm ("Storm Animal"), DT8 ("Destination"), and Tony De Vit ("I Don't Care"), and recorded tracks for labels ranging from Positiva, Data, and Ministry of Sound to NuLife, FFRR, and Tidy. Many of his tracks have become UK Top 10 hits, but BK is best known for "Revolution", which with the support of Judge Jules and Dave Pearce, entered BBC Radio One's daytime rotation in 2002 – a singular accomplishment for a hard house track. BK's albums and compilations have also garnered huge success, with his series of Nukleuz Presents compilations (including Hard House Anthems) earning multiple Mixmag "Album of the Year" awards and the 2003 release Extreme Euphoria Mixed By Lisa Lashes, BK, and The Tidy Boys on track to become the highest-selling hard house album ever. On top of this his recent solo Euphoria album once again re defined the sound of Hard dance.
BK's tracks are irresistible to both clubbers and critics, but the true measure of his talent can be seen in the number of fellow producers and DJs who clamour for a slice of BK's skills. The admiration of his peers is typified by such comments as, If one man has single-handedly shaped what our world is dancing to, then it's he. (Mixmag, June 2002) This feeling is evident in the tracks found on BK's 2003 solo album, Klub Kollaborations, which represent cooperative projects with eleven of the world's top producers including Andy Farley, Lab4, Christopher Lawrence, Paul Glazby, and Rob Tissera. In 1999, BK enlarged his creative scope to include the DJ circuit, proving that his talents are not
restricted to the studio alone. By 2000, BK was already playing clubs around the world, headlining and appearing at all of the biggest dance events, including Dance Valley (100,000 people), Global Gathering UK, Gatecrasher Summer Sound System UK, Impulse NL, Frantic Hard House Academy UK, Creamfields UK, Godskitchen NEC UK, Judgement Sunday Ibiza, Lashed in Ibiza, Gallery UK, Slinky UK, and Code Japan. He currently calls three of the most forward-thinking UK hard dance events home, holding residencies at Frantic's Convergence, Nukleuz's Riot!, and Kinky's Trade. Much of his success is due to the same experimental approach that he utilizes in the studio.
'As a DJ, I've been looking at other genres, and I've found that this kind of music is something I like and that I like to play, and no one's complained!'
In an extremely short period of time, BK has become recognized as not only a genre-defining producer, but also an influential DJ in the hard dance scene. His prodigious talents have created a new direction for the future of hard house, but BK is not ready to stop yet.
'I've made every sort of music in the past, even stuff for television commercials. I've mic'd up a 60-piece orchestra at Abbey Road and now I want to start bringing that into the kind of tracks I do now. Do that, but make it danceable and club-friendly and find a new sound for myself.'
Click here for more info on BK… http://nukleuz.com/tag/bk/
www.bkworld.net
www.riotinlondon.com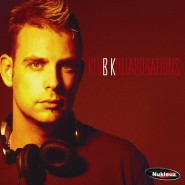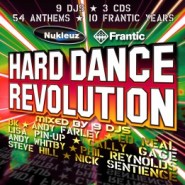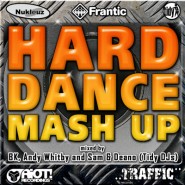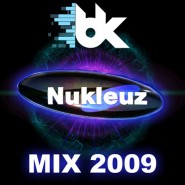 Related Posts