Organ Donors – Biography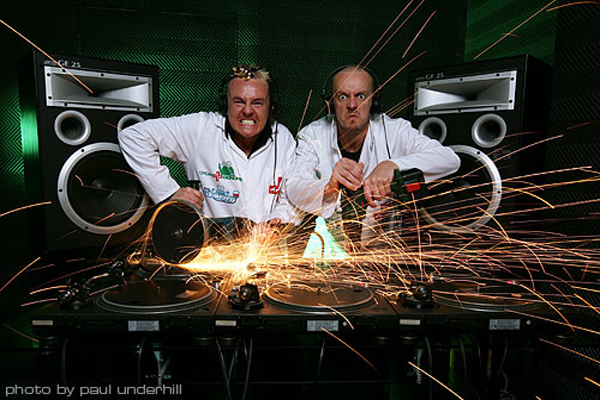 If there is one act that defines Hard Dance this decade it is The Organ Donors, they have embodied all forms of harder dance music in a way that no other act can with their genre crossing productions and live capabilities.
Both in the studio and on the world stage they set the standard with their pioneering hybrid DJ performance Audio Surgery™, a totally unique and inspiring combination of DJ talent mixed with unrivalled turntable trickery and live sequenced studio equipment!
There is nothing else like it in the world and it is why they are one of the most sought after big room acts in the business today. They headline the worlds biggest hard dance party's all over the globe including the legendary Dance Valley Festival Holland, the only UK act to do so 5 years running and they are the most successful UK touring artists in Australia, having spent 2 months a year down under for the past 5 years also!
Their productions of late have been some of the highest selling releases for mega labels Tidy and Nukleuz and have inspired clubbers and DJ's alike the world over.
Taken from Organ Donors MySpace
Click here for more info on Organ Donors… http://nukleuz.com/tag/organ-donors/
Official Website
Facebook
MySpace
Twitter
Bebo
YouTube
Don't Stay In
Key Releases: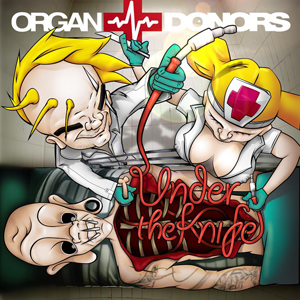 Hard Dance heavyweights Organ Donors land a knockout right hook with Under The Knife – the unique and inspired album that's their 3rd to date over their impressive 15 year music career as DJs, Live Act and prolific producers, notching up 100+ productions on Nukleuz, Tidy and Kiddfectious.
The Organ Donors have become one of the world's most exciting DJ/Production duos via a combination of their amazing Audio Surgery live show and albums that have been recognised as defining moments within the genre.
The album features some of the Organ Donors' biggest hits including "In Power", "99.9", "4 Tribes" and "Rhythms Divine".
Anne Savage: Wicked stuff!
Andy Moor: Mark sherry is best mix!!
Cally Gage: Excellent mixes […] Technikal steals the show though, excellent piece of work!
Related Posts