Markus Schulz supports P.H.A.T.T. – H3X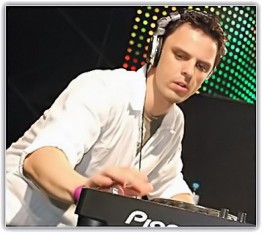 P.H.A.T.T.'s brand new single H3X recently gained the support of worldwide trance titan Markus Schulz and found itself an important place in his Global DJ Broadcast session with Steve Birch's Remix.
German DJ and producer Markus Schulz is best known for his Global DJ Broadcast radio station and is also the founder of EDM label Coldharbour Recordings. He recently ranked as DJ Magazine's #8 of their 2009 Top 100 DJ Poll. For more on Markus Schulz visit: http://www.markusschulz.com/index.html
Global DJ Broadcast delivers a taste of his trademark sound and is considered one of today's most respected and critically acclaimed dance music radio show. The show regularly features some of the world's biggest and best DJs which over the past year have included Paul van Dyk, Ferry Corsten, Andy Moor, Gareth Emery, Cosmic Gate, Marco V and Max Graham.
The single shows us Pierre Pienaar's darker side with a moody, tech trancer very much in the style of Sander Van Doorn but with Pierre's own flare that has made him such a hit with his fans. Steve Birch completes this package with a more electro, pumping driving groove that lifts the package with a more euphoric feel.
The impressive support and air time this track has already received will likely make H3X P.H.A.T.T.'s biggest hit to date. His follow up track 'Not Today' is due to be released soon and continue the success that H3X is quickly building.
Markus Schulz presents – Global DJ Broadcast Ibiza Summer Sessions (17 June 2010)
01. Global Illumination – Turn The Hourglass
02. Nic Chagall vs. Wippenberg vs. Rank 1 – 100 (Original Mix)
03. Mike Foyle Presents Statica – Blossom (Arty Remix)
04. Jochen Miller & Dr. Willis – 3 Days Later
05. Nash & Pepper Featuring Guy Swinnen – Killed The Love (Arnej Dub)
06. R.E.N.O.I.S.E. – Night Highway
07. Andy Power – Das is Good (Eddie Sender Deeper Redraw)
08. Virtual Vault Featuring Orjan – Too Late
09. W&W – Manhattan
10. Markus Schulz – 65.4hz
11. tyDi Featuring Tania Zygar – Vanilla
12. P.H.A.T.T. – H3X (Steve Birch Remix)
13. Marco V & Ali Wilson – Kaos Theory
14. Mark Junior – Natural (Aaron Camz Remix) [Global Selection]
15. Markus Schulz Featuring Justine Suissa – Perception (Vocal Mix)
16. Spooky – Little Bullet (Ballistic Mix)
17. Magnetic Brothers – What You Feel
18. Bart Claessen – Hartseer (Dezza Remix)
19. Moonpax vs. Snatt & Vix – Replay Girl
20. Max Graham Featuring Ana Criado – Nothing Else Matters
21. Chicane – Offshore (Danilo Ercole Bootleg Mix)
22. Purple Haze – Hymn 2.0
Download now on:
Beatport
iTunes
Trackitdown
Audiojelly
Juno Download
Amazon
DJ Tunes
Dance Music Hub
Tidy Digital
DJ Download
'H3X' was first showcased on 'Nukleuz Trance Sessions Vol 5' courtesy of the Steve Birch remix and our first glimpse of the Pierre's Original Mix was on the compilation album 'Ibiza Trance Sessions 2010'.
"Trance: The Best Of Pierre Pienaar", an album mixing 24 of Pierre's finest works to date across 2 DJ mixes is also out now on Nukleuz.
Mixes:
Original Mix
Steve Birch Remix
For more information on Pierre Pienaar visit:
http://www.pierre-pienaar.com/
http://www.myspace.com/pierrepienaar
http://nukleuz.com/artistinfo/pierre-pienaar-biography/
For more info on Steve Birch check out:
http://www.myspace.com/djstevebirch
http://www.djstevenbirch.com/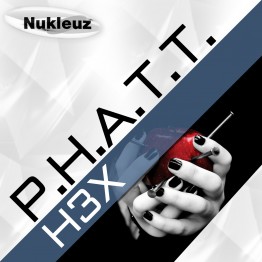 Related Posts